Urent is one of the most popular and affordable ride-sharing services in Russia. The activation fee is 50 rubles, and the cost is from 4 rubles per minute. No driver's license, special skills, or equipment are required for renting and riding a scooter. The company is expanding micro-mobility in 100 cities in Russia and assisting cities with infrastructure development. Urent's scooter rental service also plans to launch a program to educate users on safe driving, hiring over a thousand consultants in 20 cities for this purpose.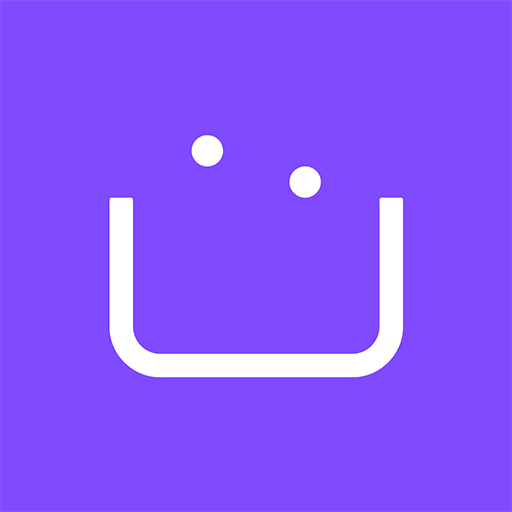 What are the advantages of the Urent app?
1. Multi-rental: the ability to rent several electric scooters at once from one account for trips with friends.
2. Individual mobility for quick city transportation.
3. Bonuses and discounts upon registration to make trips more profitable.
4. The service is available in 100 cities in Russia.
5. User-friendly app and technology — you can view rental time, trip history, and the number of burned calories.
6. Cost-effective subscription for six months (499 rubles) or a year upfront (899 rubles).
7. Unique tariff «Until you sit down» — long-term rental without ending the trip.
Promo codes and bonuses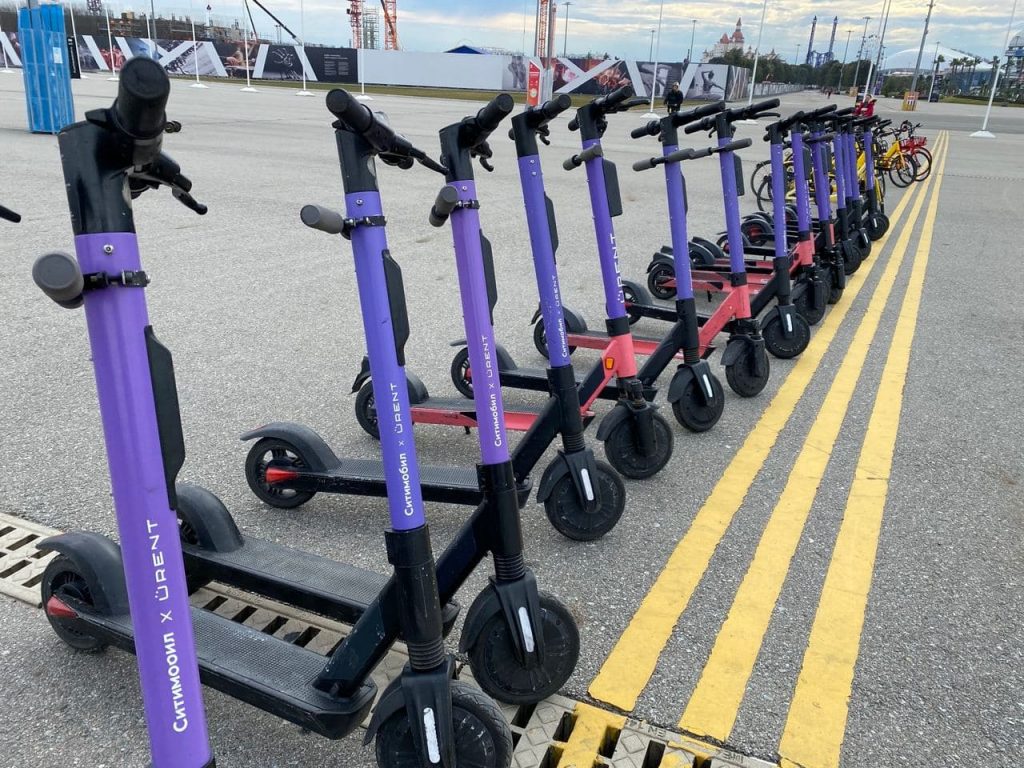 Upon registering as a new user, you will receive 30 welcome bonuses. 1 bonus = 1 ruble. You can get a promo code from a promoter or Urent's social networks. The promo code can be applied only once, and the duration of the promotion is unlimited.
In the «Bonuses» section, you can purchase bonus packages, receiving more points than you spent. The package's validity period is 1 year.
How to start using all the services of the Urent app?
To rent a scooter, download the Urent app for iOS or Android. Then, go through the registration process, which requires entering your phone number. Next, find the nearest parking spot and available scooter on the app's map. Scan the code on the handlebar, press «Start», unlock the scooter, and you can start using it. Payment for the trip can be made in the app using non-cash methods.
Virtual phone number for registration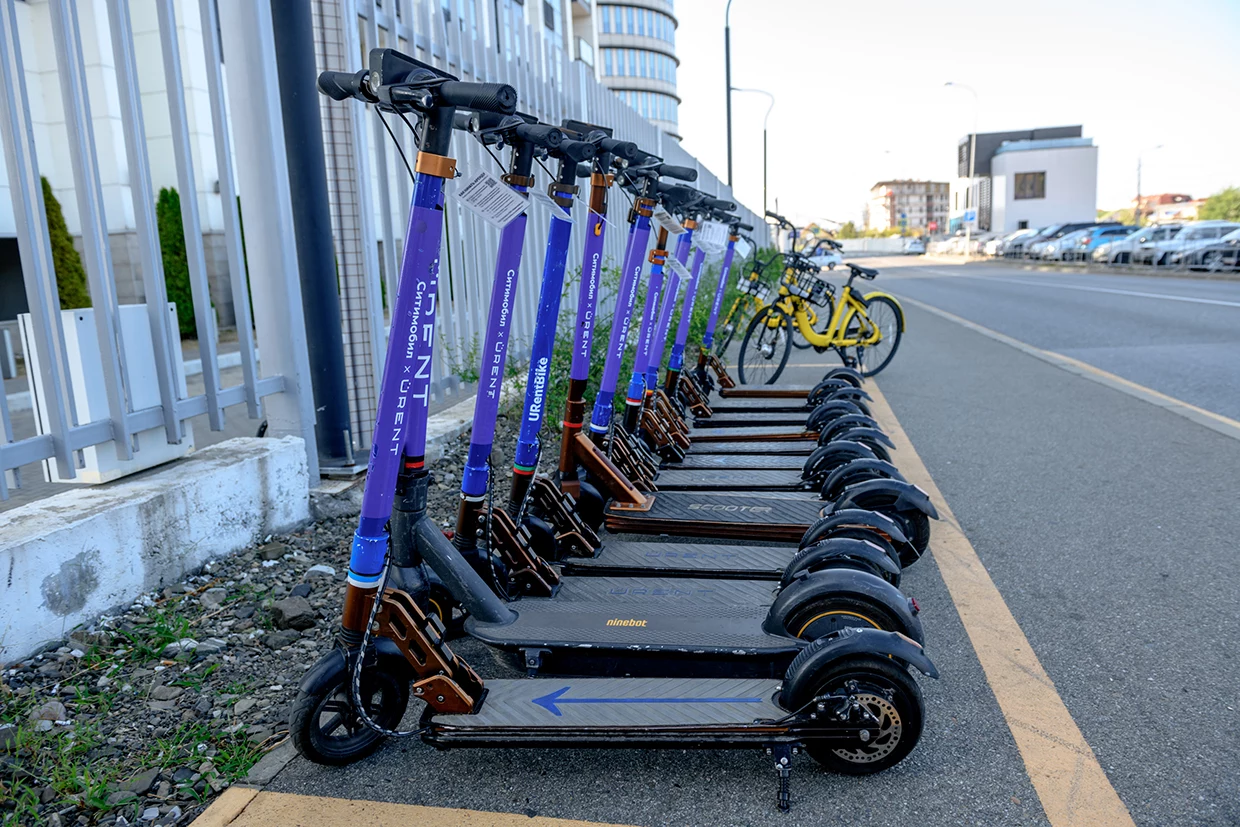 When registering in the app to create a new account, it is essential to enter your phone number for user identification. If you don't want to provide your personal number or are unsure about using the app in the future and just want to explore its functionality, you can purchase a virtual number for registration.
A virtual number is almost the same as a physical SIM card, except it costs much less and is issued for a specific time, sufficient for registration on the desired service. This way, you can register multiple accounts to receive welcome bonuses and discounts, not only for ride-sharing but also in various stores, gas stations, create profiles for business promotion, and more.
Buy a virtual number
1. Log in to your account on https://smsak.org/ or register — you only need to provide your email address and create a password.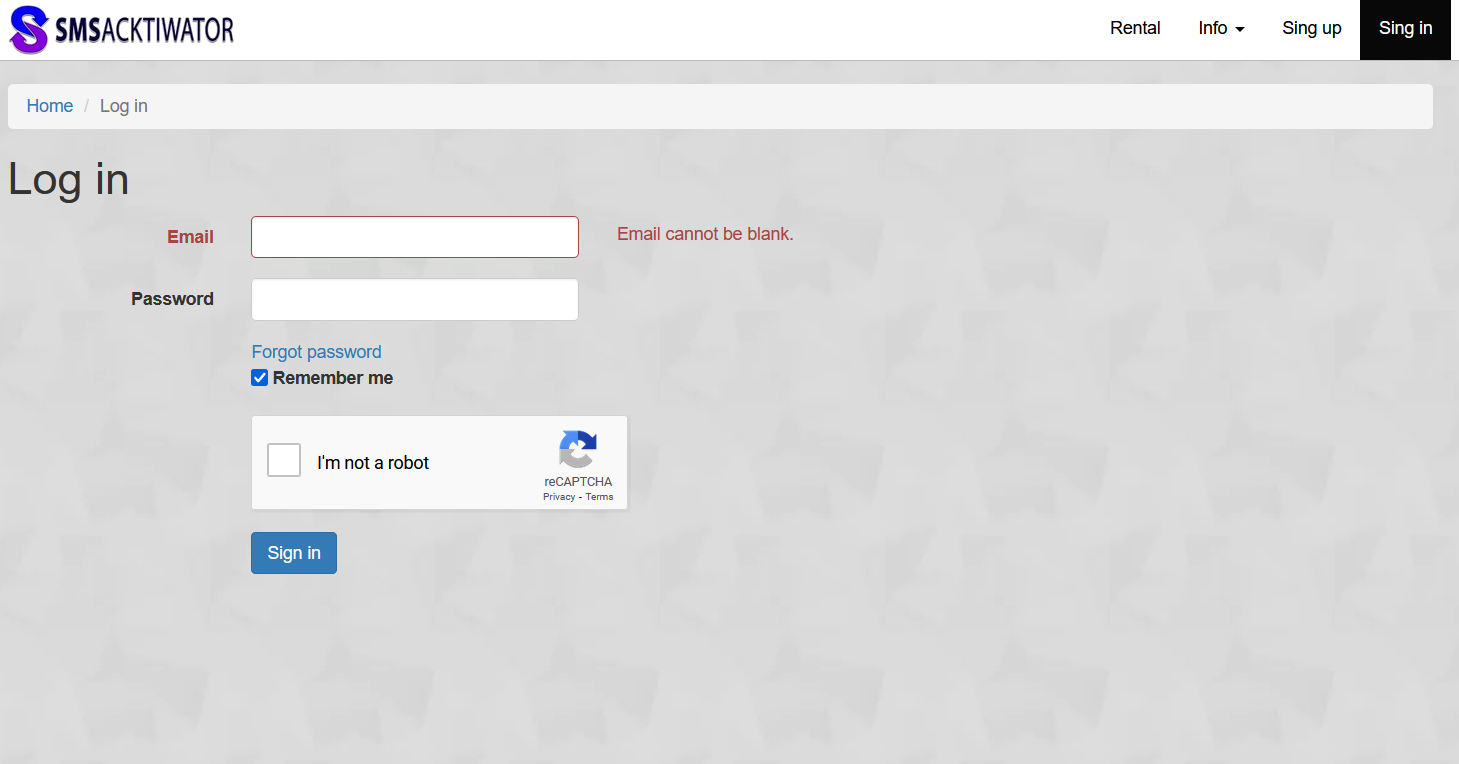 2. Top up your balance with the required amount.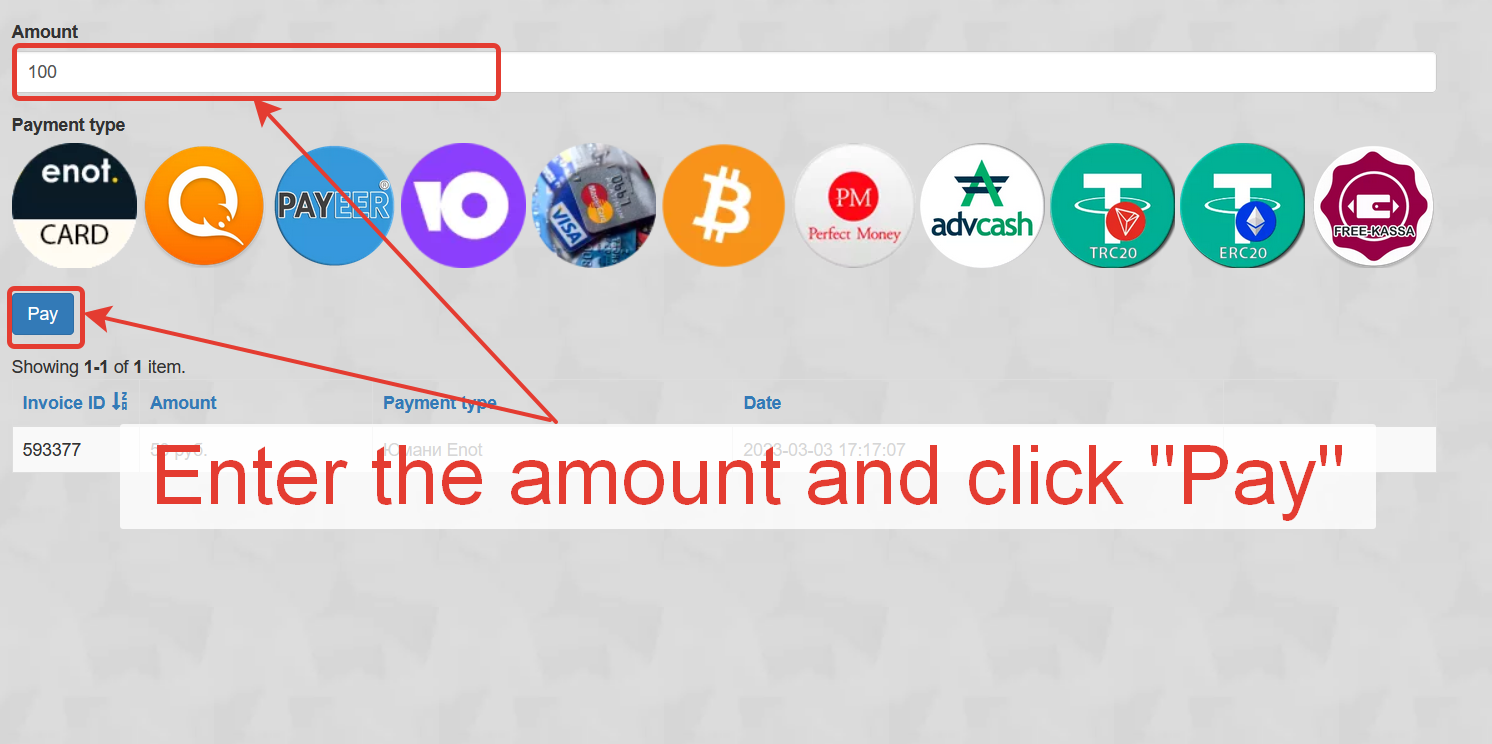 3. Choose the country and mobile operator from the dropdown list.
4. Find the virtual number «Urent» and click «Get number».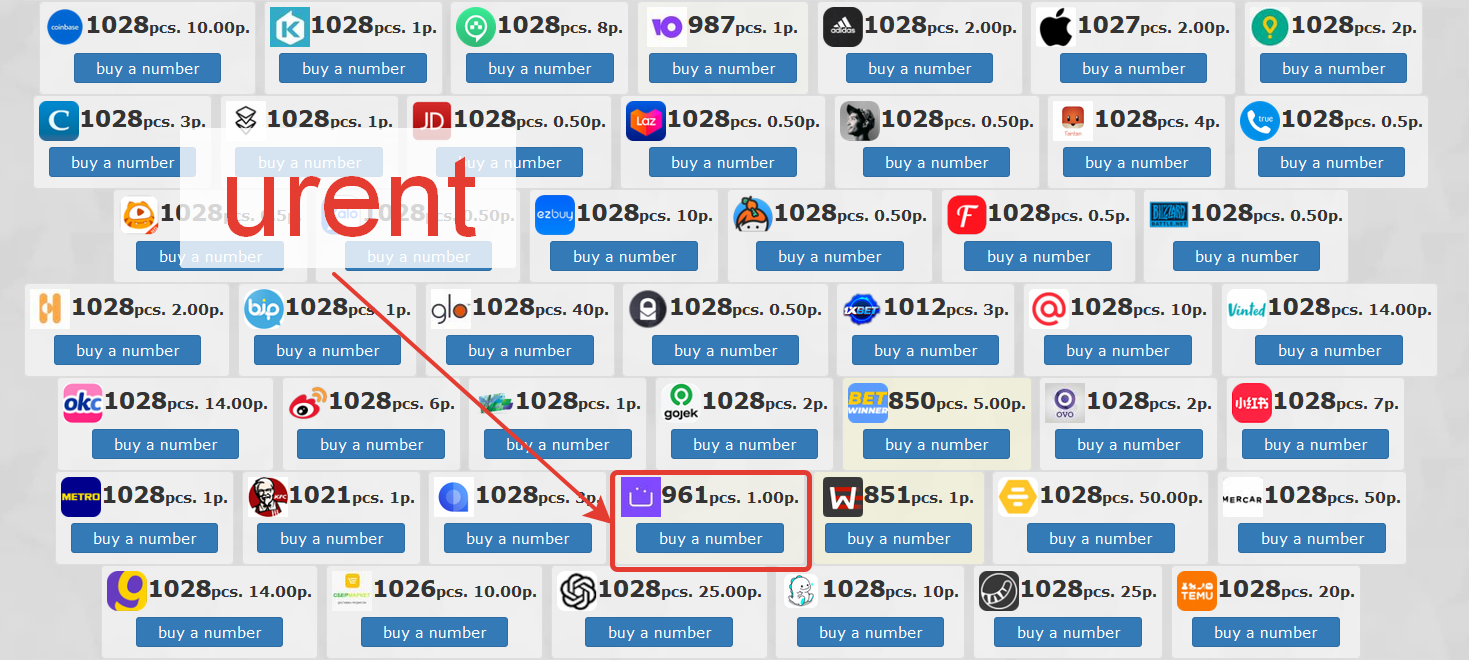 5. Enter the code received via SMS to complete the registration in the app.
Virtual numbers can also be purchased for registration in various messengers, social networks, to create new profiles in GrabTaxi, Whoosh, Zalo, and other apps at a minimal cost.