UPG gas stations stand out with their accessibility and modern design. Recognizable by their black-green colors, green neon lighting, and stylish design, these stations offer more than just fuel. Currently, the network comprises 73 stations located across 17 regions in Ukraine. UPG constantly improves its services, opens new complexes, and upgrades existing gas stations.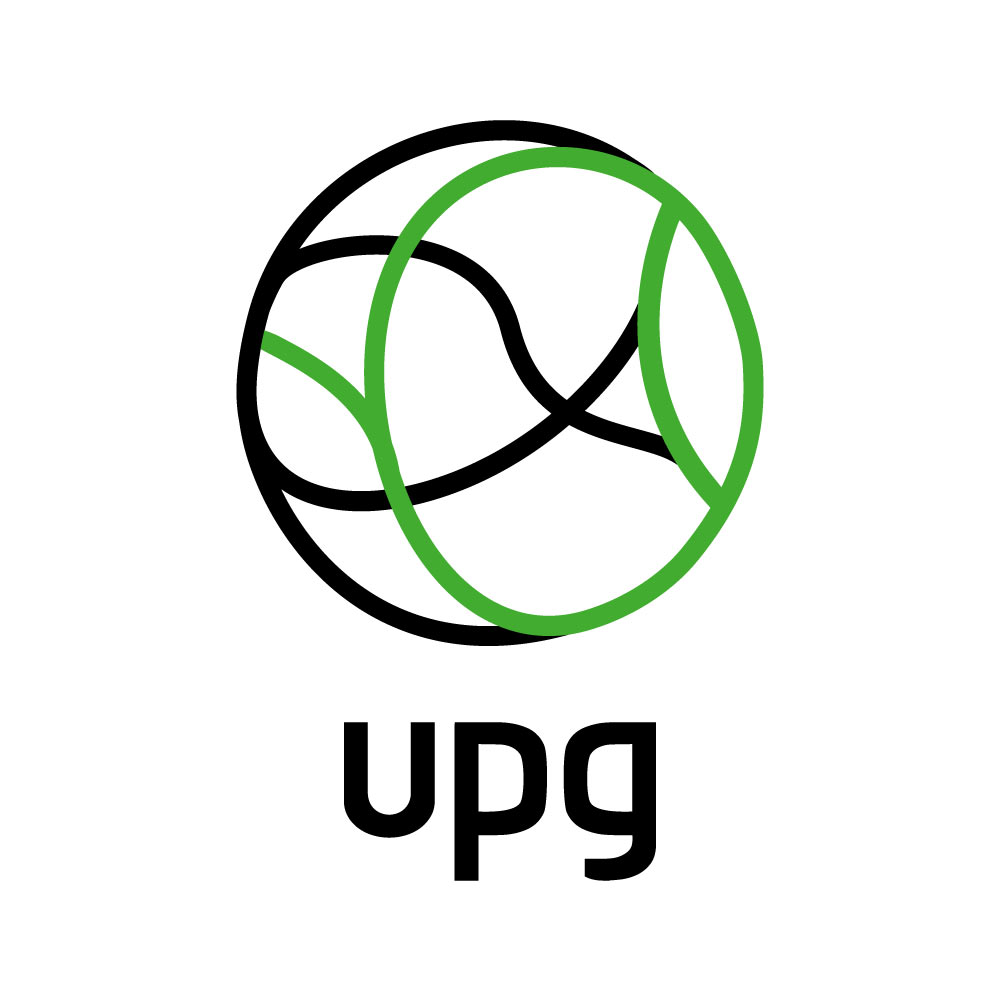 UPG Network: New Complexes and Great Offers
The new UPG stations are large locations designed on the principle of duty-free stores. They feature illuminated navigation, self-service options, and large markets with a wide range of products. Moreover, these stations host VIVO cafe restaurants. UPG continues to enhance its UPGgood loyalty program, providing additional benefits for fueling up within the network. UPG stations offer various types of fuel, including A-92, A-95, branded upg 100, diesel, and gas.
A-100 Gasoline from UPG Gas Stations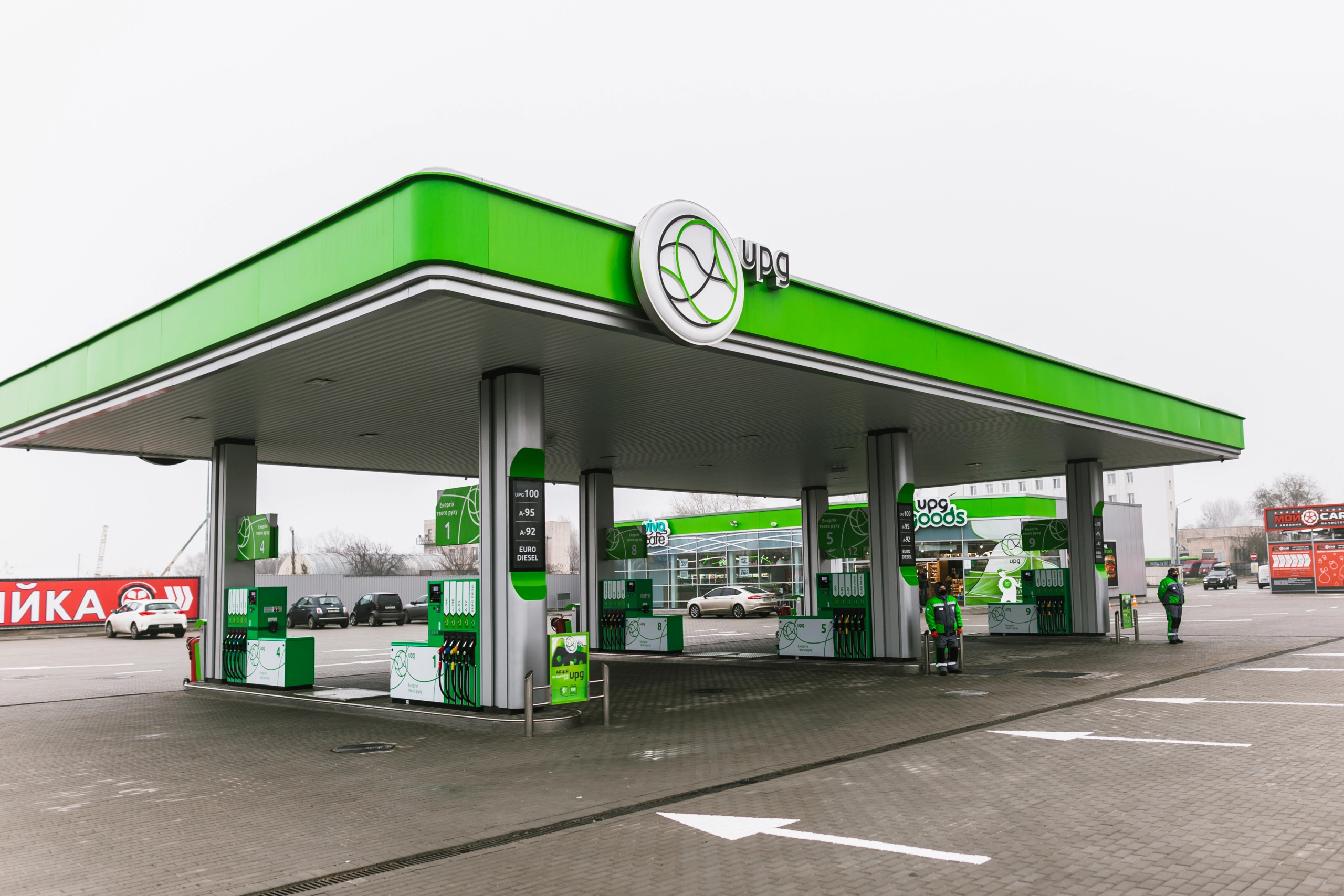 UPG gas stations have introduced European A-100 gasoline to Ukraine, selling it under their own brand, upg100. This fuel complies with Euro-5 environmental standards. Upg100 is a high-octane gasoline imported from European refineries to UPG gas stations.
Online Fuel Purchases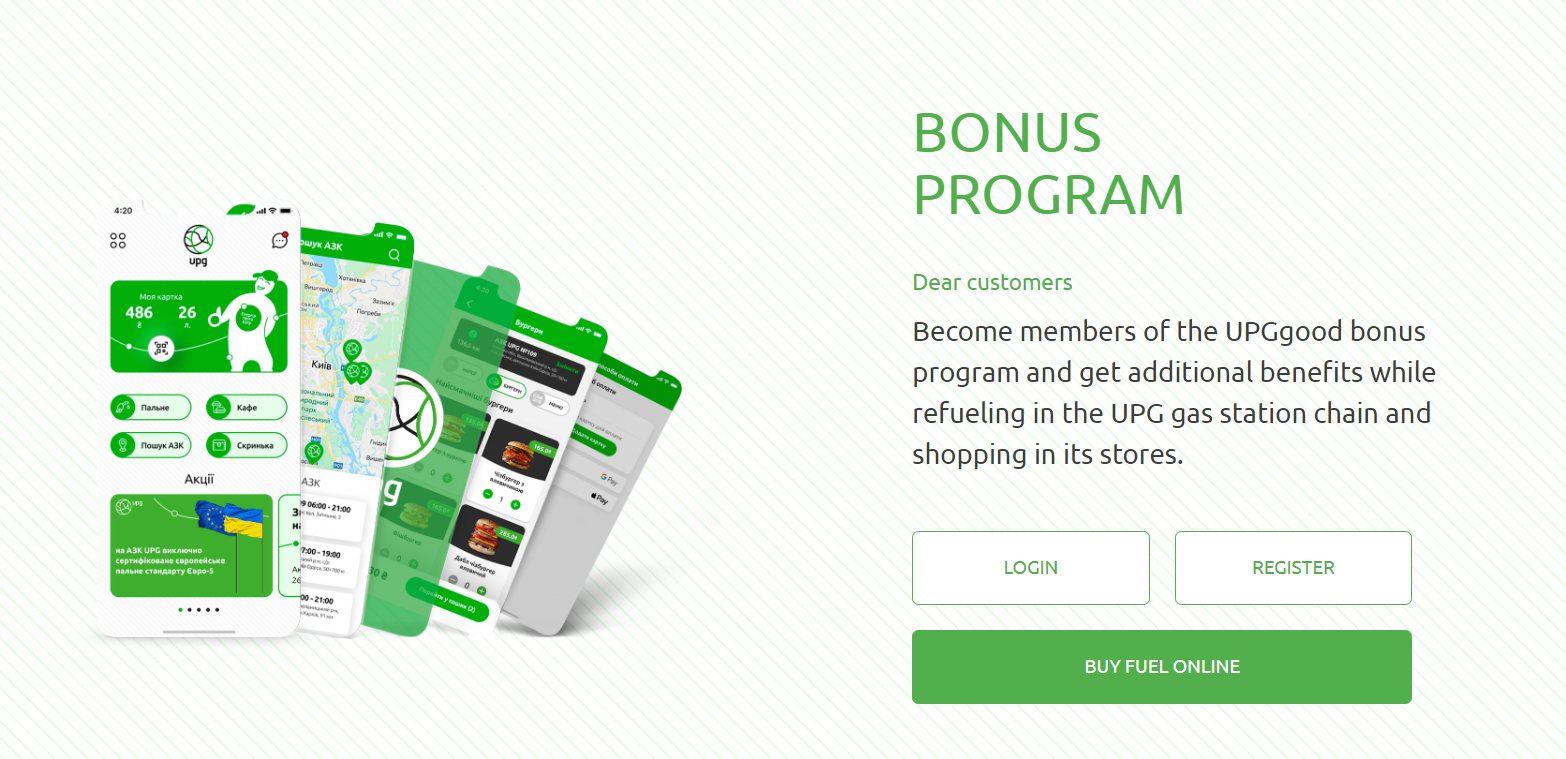 UPG gas stations offer customers the option to purchase fuel online through their websites or applications. This method often includes significant discounts and allows customers to pre-purchase the required amount of fuel.
UPG provides discounts on fuel purchases made through their app or website: 50 kopecks/liter for gasoline and diesel, and 30 kopecks/liter for gas. When paying for fuel online, there is no need to wait in queues; settling the bill via the app takes just a few seconds.
Mobile App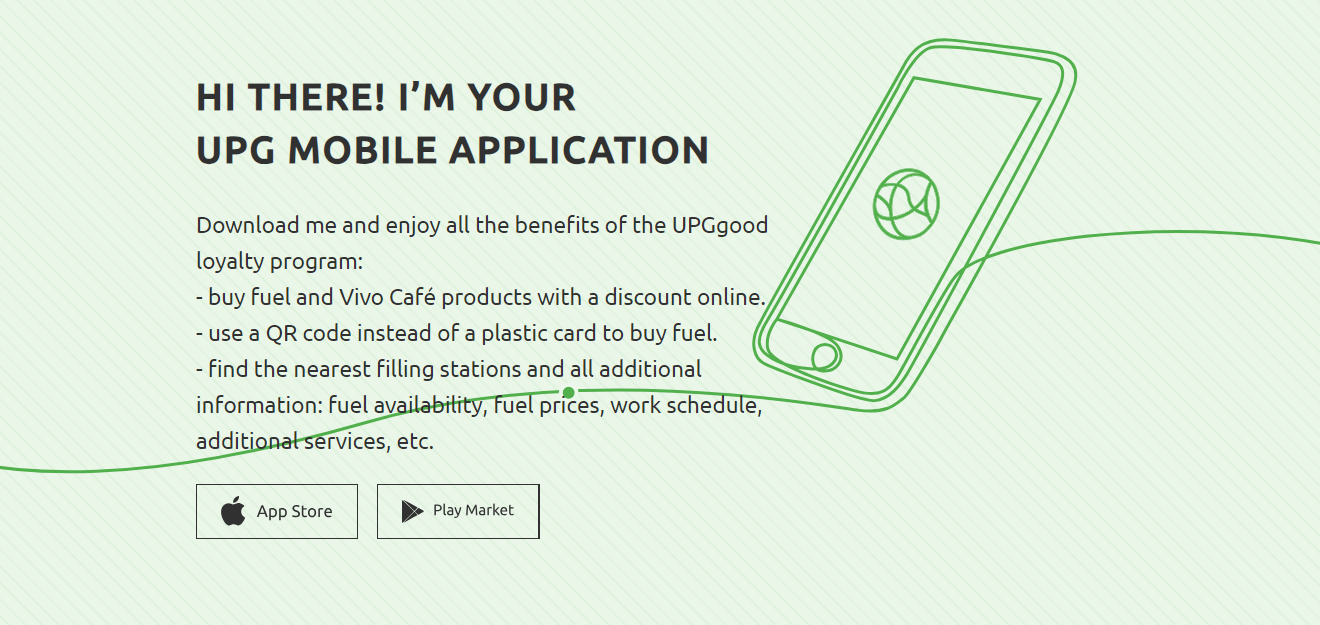 Download the UPG app and access the full UPGgood loyalty program, offering the following features:
- Use QR codes instead of plastic UPGgood cards;
- Accumulate and use bonus points;
- Purchase fuel online with a discount;
- Buy favorite burgers and coffee online at discounted prices;
- Plan routes to UPG gas stations;
- Check fuel availability and prices at selected stations;
- Track transaction history.
UPGgood cards can be registered on the website, in the UPG mobile app, or with the operator at the cash desk. Accumulated bonus points cannot be converted into cash and are only usable for fuel purchases, items at UPG gas station stores, or delicious dishes at VIVO cafe.
Virtual Numbers for Registration
To register on UPG, you need to provide your information and phone number. If, for any reason, you cannot use your personal number, are unsure about long-term app usage, or need multiple profiles, you can use a virtual number. Temporary numbers are used for receiving SMS and are much cheaper than regular SIM cards, starting from just a few rubles.
Buy a Virtual Number for UPG Gas Stations Network
1. Register on https://smsak.org/ using your email and password or log in if you already have an account.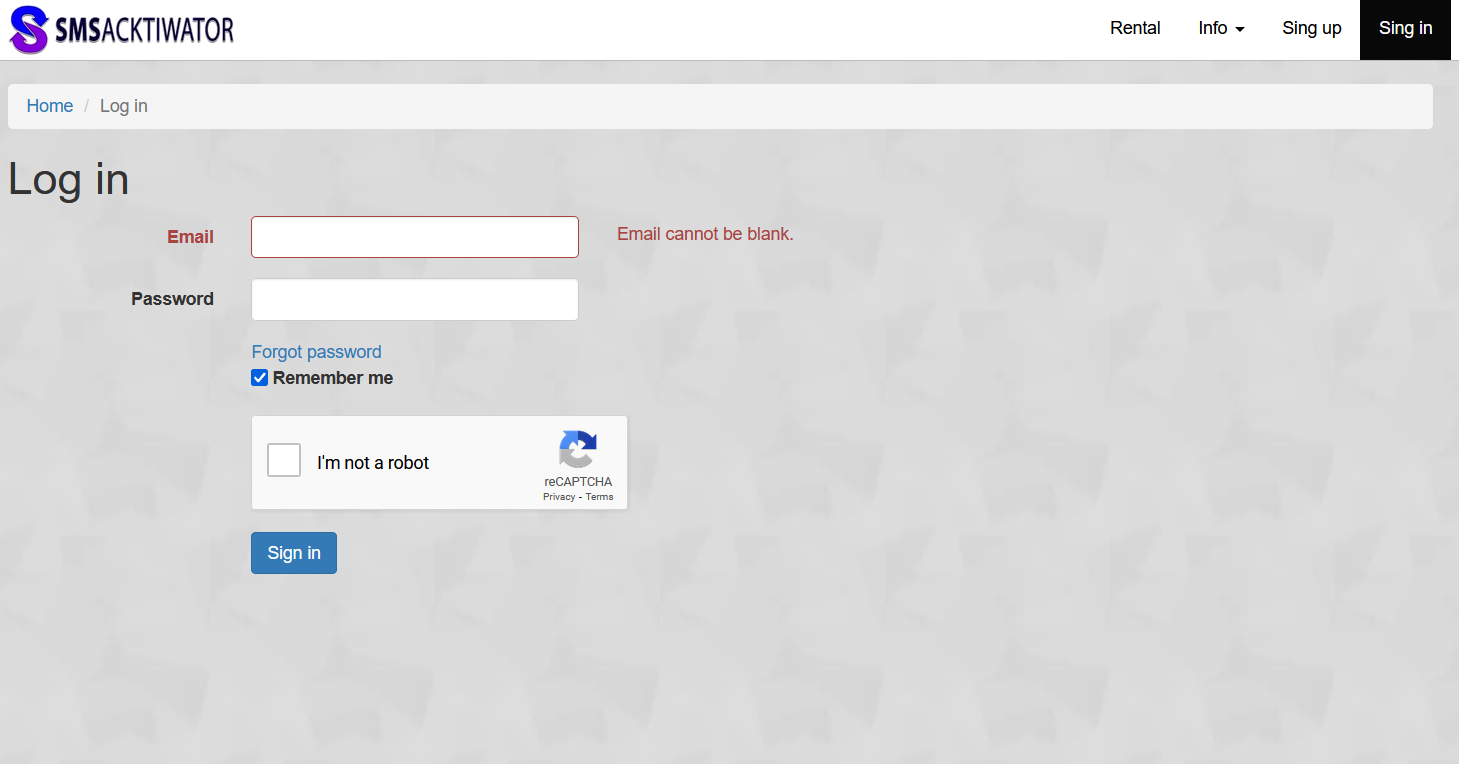 2. Click on your username, «Top up balance», and choose the preferred payment method.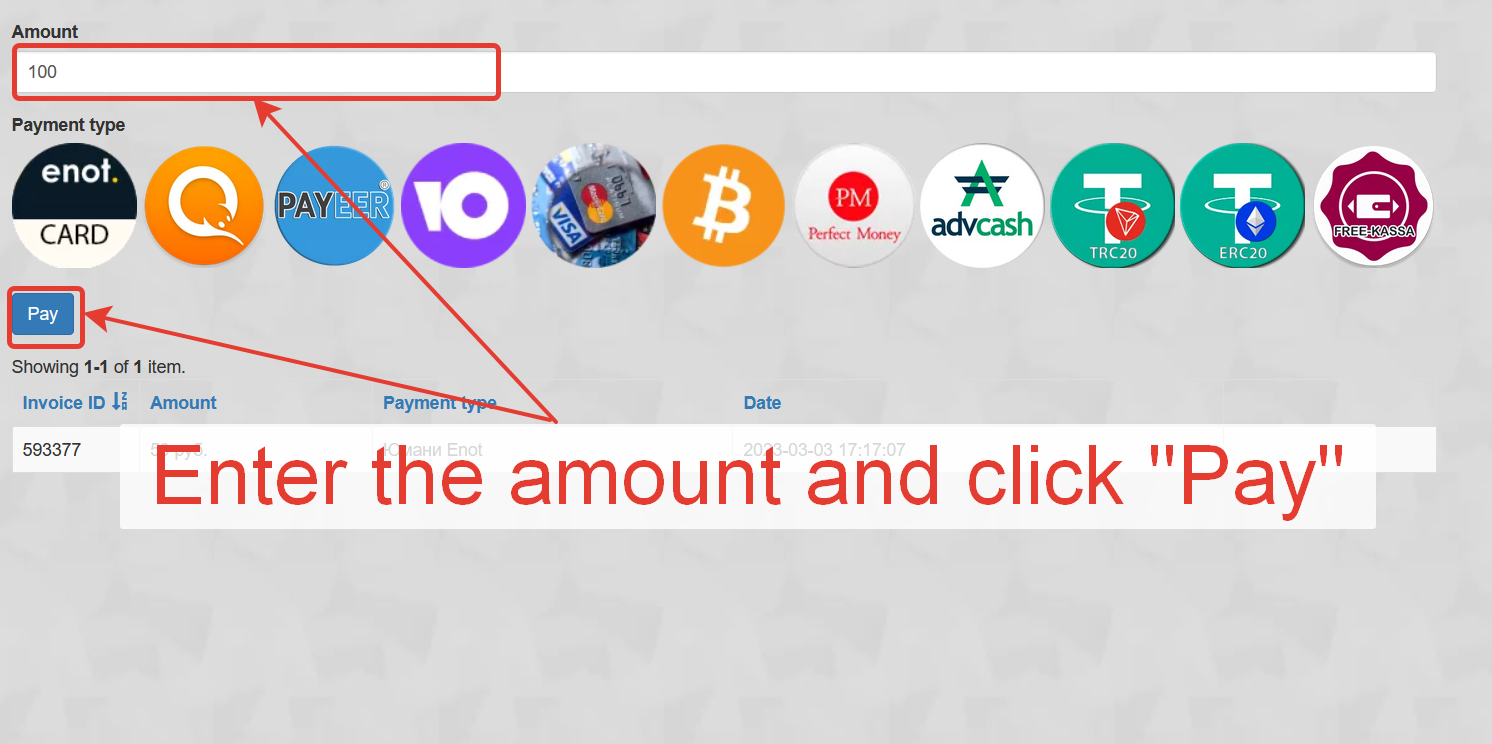 3. Select the country and mobile operator from the list on the main page or in your account.
4. Find the «upg.ua» service and click «Get a number».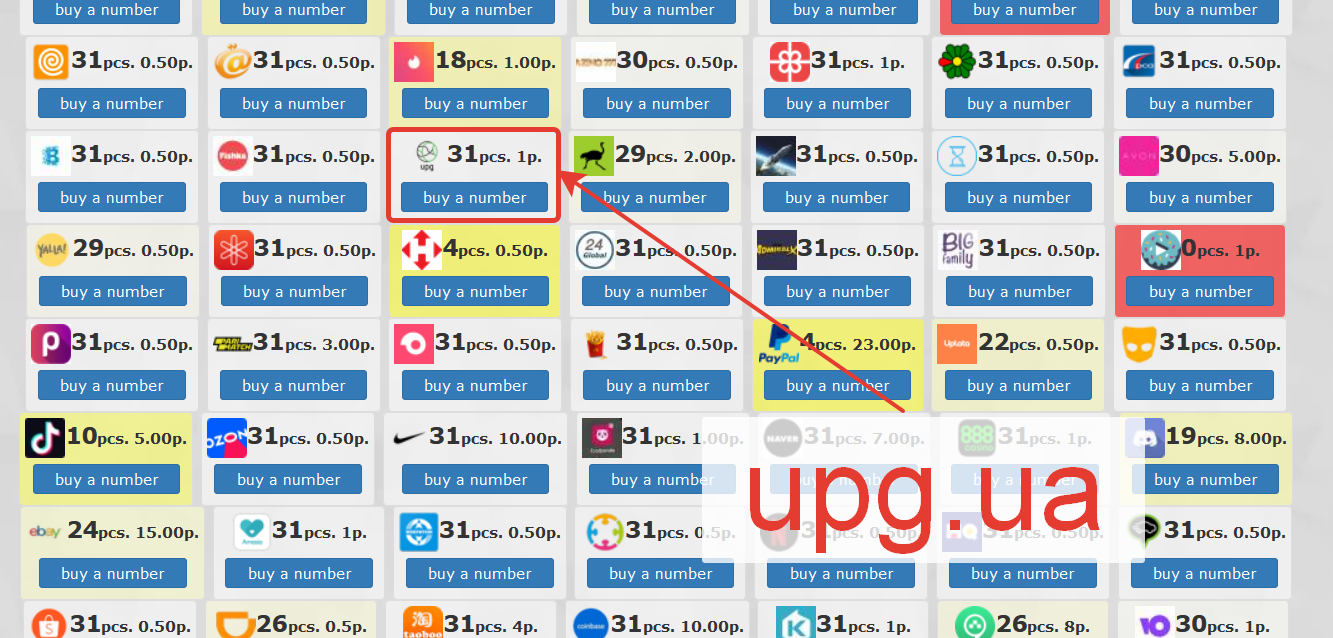 5. Enter the number and the received SMS code during the service registration.
You can also register on Kabanchik.ua, Prom.ua, Shafa.ua, and other services using a virtual phone number. Virtual phone numbers are valid for a limited time. If you need to receive SMS on a virtual number for an extended period, you can rent the number. To do this, click «Rent» on the main page, select the country, and choose the rental period.