MrGreen is an online bookmaker registered in Malta with Swedish origins. The company offers visitors options such as an online casino, sports betting, slots, and more. The casino was established in 2008 and has been successful, as reflected in the high ratings of the Mr Green Group.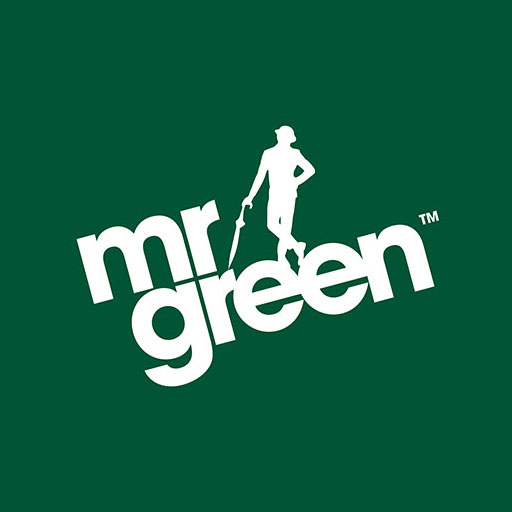 How to register
To complete the registration process on the MrGreen website, you need to follow three steps. First, you are required to confirm your email address, then create a login and password to access your personal account, and finally, fill out a questionnaire.
MrGreen operates under the licenses of the Malta Gaming Authority (MGA) and the British Gambling Commission. The site is available in several variants of English and German, as well as Polish, Czech, Finnish, Spanish, and Swedish. Additionally, there are restrictions on gaming for residents of certain countries.
Deposits can be made in euros, Canadian and US dollars, Polish zlotys, Swedish kronor, British pounds, and Norwegian kroner.
The line and odds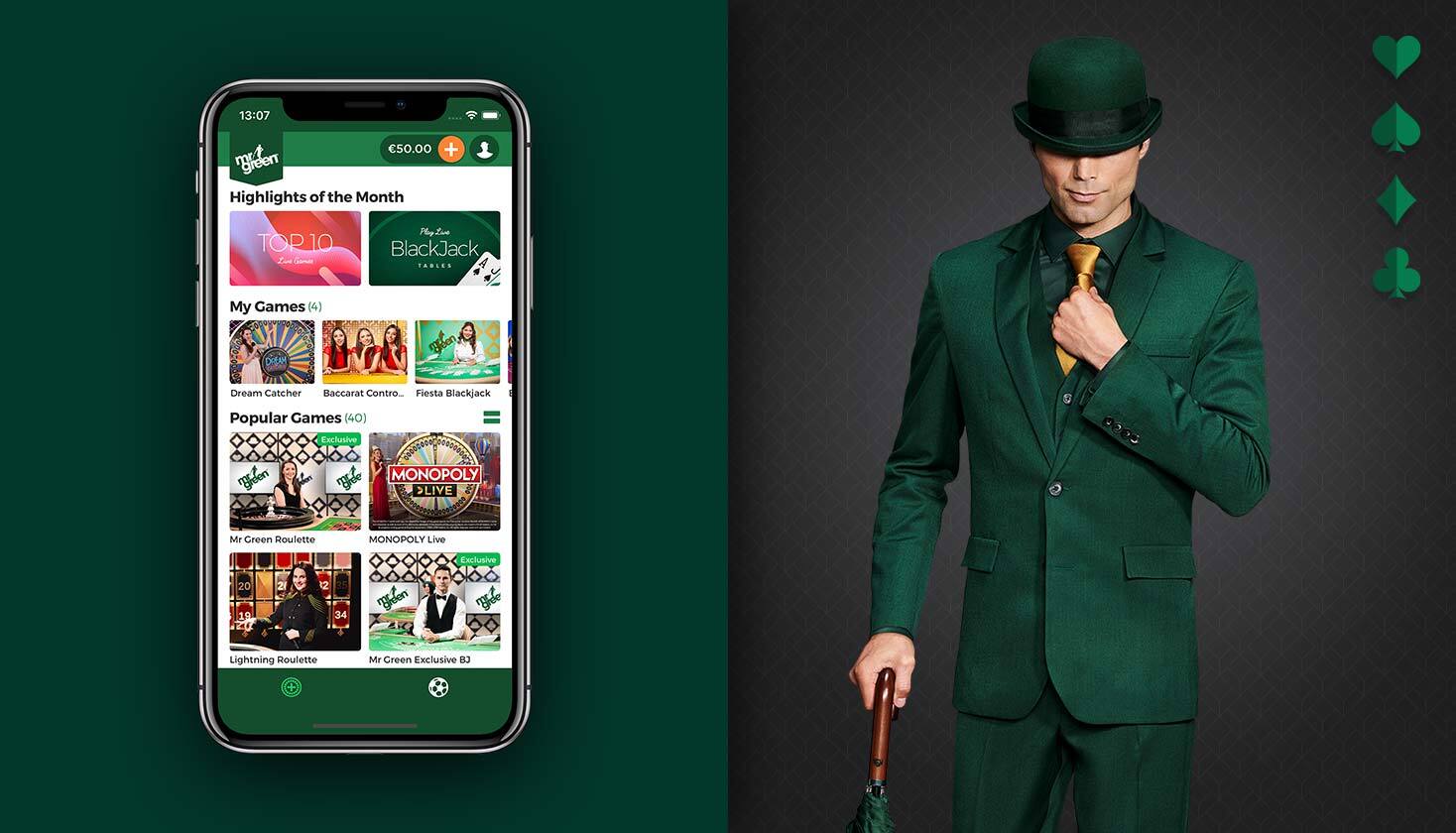 The line and oddsat MrGreen cover a variety of disciplines, including esports and politics. The main emphasis is on popular sports such as football, tennis, and basketball. You'll find a diverse range of bets available for numerous championships and tournaments, catering to both professional and amateur levels. The specific details of the current line and odds can be found on the MrGreen website, as they may vary depending on the events and competitions available at any given time.
What might interest a player?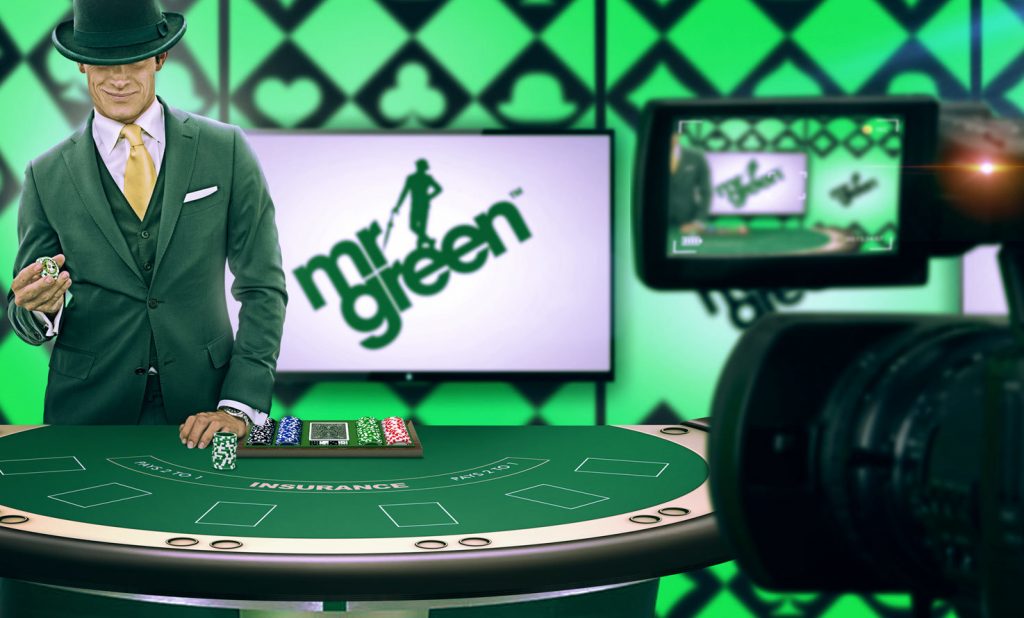 1. Game Variety: MrGreen offers a diverse selection of slots, table games, jackpot games, keno, sports betting, and live casino options.
2. Deposit Bonuses: Bonuses are provided upon the first deposit (minimum 20€, maximum 100€), along with 100 free spins as a gift (5 spins per day for 20 days). The wagering requirement is x35.
3. Second Chance in Live Casino: In the live casino, players have the opportunity for a second chance. If the first deposit is lost but the wagering requirements are met, players can receive up to a 50% refund on their losses (up to 50€), with no wagering restrictions in this case.
4. Multiple Deposit Methods: Money can be deposited into the casino through Visa/MasterCard, Skrill, Neteller, PaysafeCard, and bank transfers.
Virtual Phone Number for Registration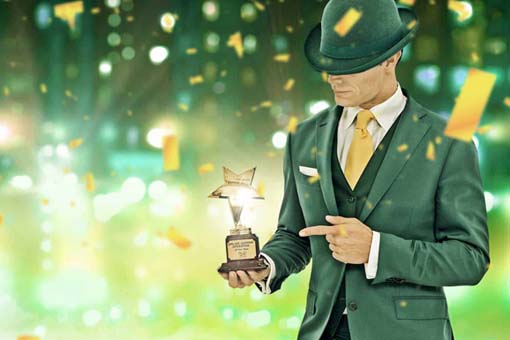 A virtual phone number is a convenient addition to your regular number, especially useful when you don't want to use your primary number. This is particularly relevant for registering numerous accounts for business development, where you need to provide a number in applications, messengers, and other resources. It helps confirm ownership of the phone number and facilitates user identification.
A virtual number essentially functions like a physical SIM card, with the key difference being that it is issued for a specified time (indicated in the personal account) and is much more cost-effective than a regular number from a telecommunications provider. It allows you to separate work and personal calls and messages and enables quick decision-making.
Buy a Virtual Number
1. Visit https://smsak.org/ and log in to your account or register.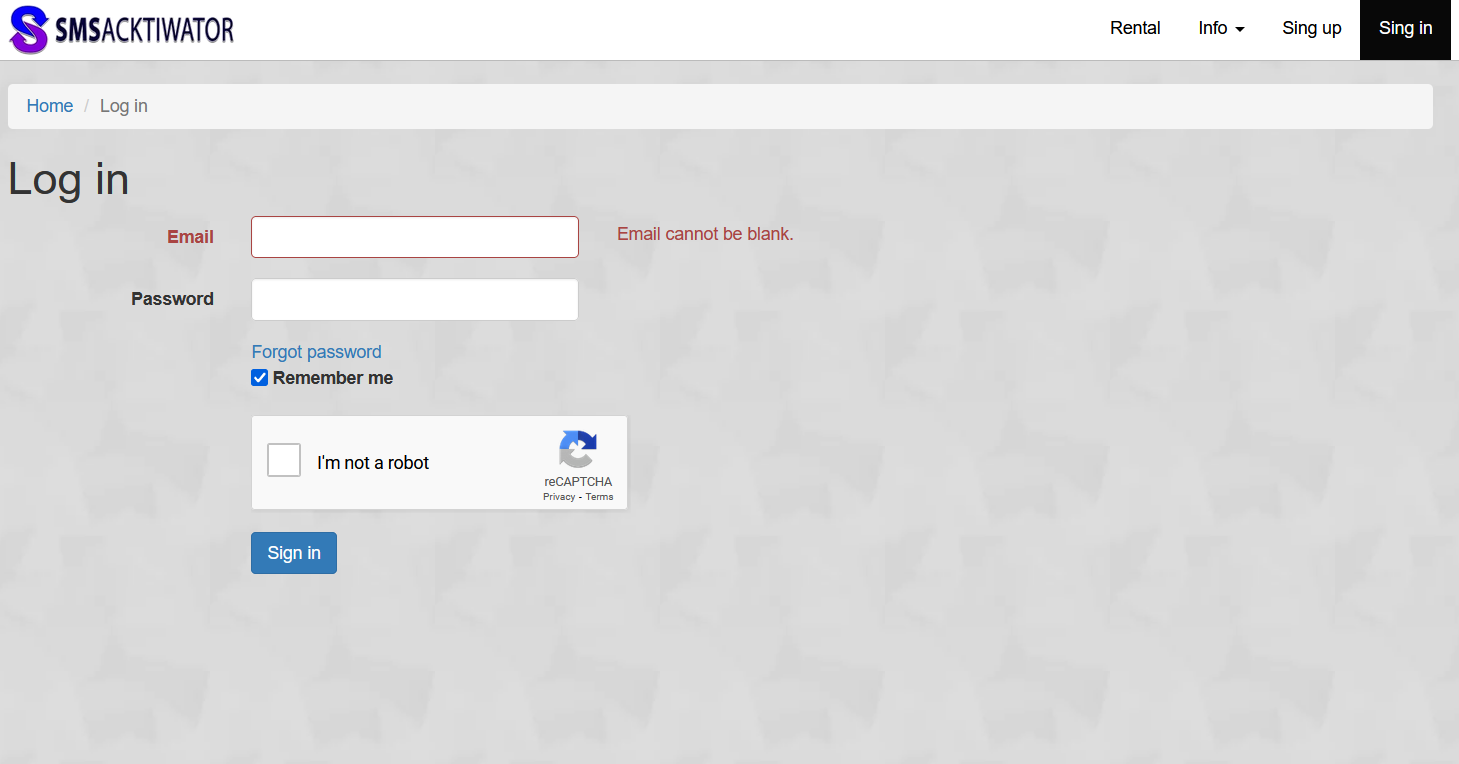 2. Click «Top up balance» and add the required amount. The prices for numbers can be viewed on the main page next to the selected number.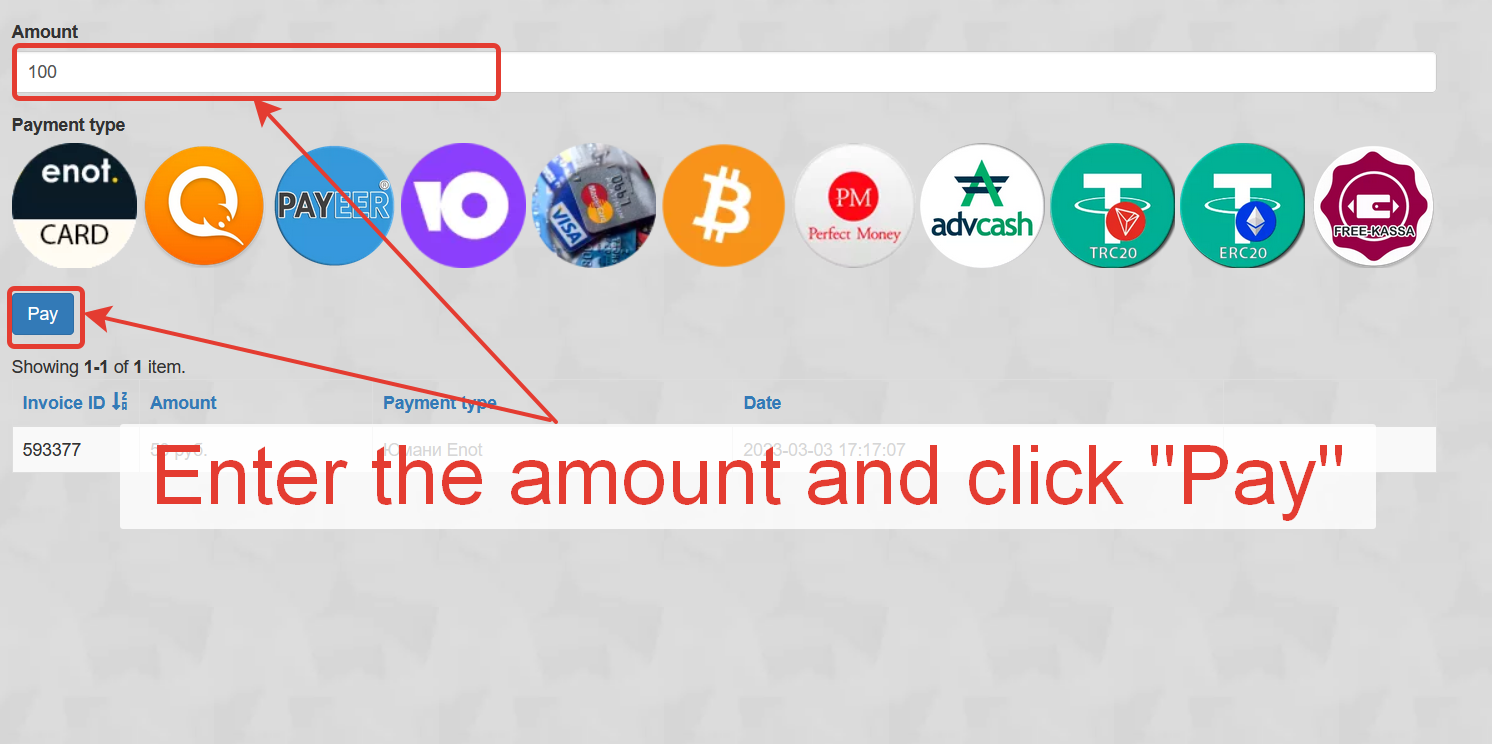 3. The next step is to choose the country and then the mobile operator from the dropdown list.
4. Find «MrGreen» and click «Get number».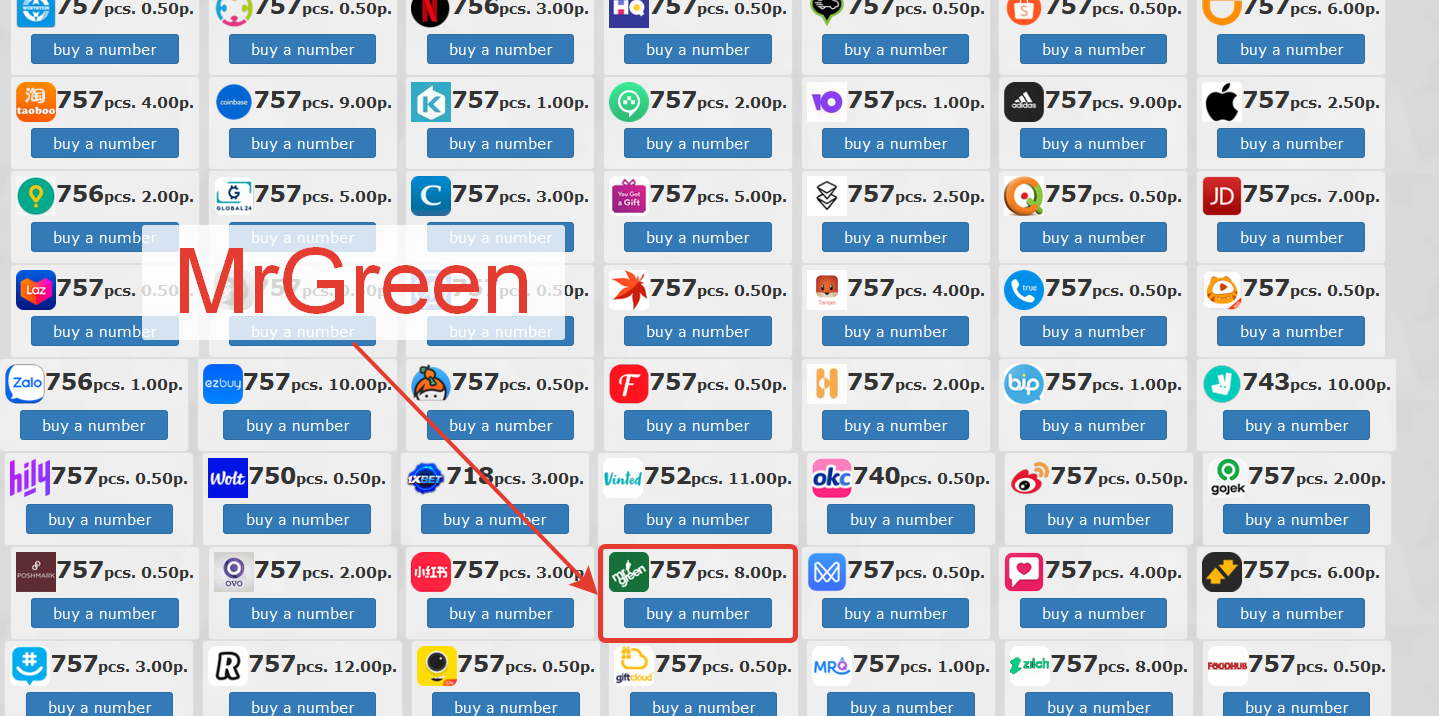 5. Enter the SMS code and complete the registration.
If necessary, you can rent a number for an extended period, and the cost will depend on the selected country and rental duration. On the website, you can also purchase numbers for registration on Zalo, Yalla, Lightchat, and others.