Google Voice is a telecommunication service provided by Google. The system operates on cloud technology, allowing the integration of communication channels and enabling call forwarding to multiple devices simultaneously. The service offers the integration of all user phone numbers and works on smartphones and PCs, syncing across devices, allowing users to make calls from the office, home, or on the go.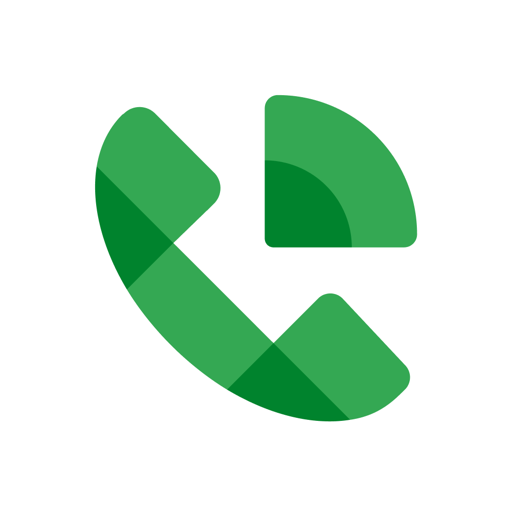 How Google Voice Works
Google Voice is a web application that needs to be installed on smartphones and PCs. The application is available for both Android and iOS platforms. After creating an account within the application, selecting a new phone number, and entering your primary number, you can make calls using the number provided by Google Voice.
Additionally, the application allows calling and sending messages over Wi-Fi. If Wi-Fi is unavailable, you can use a portion of your mobile data from your plan for calls. This feature ensures your calls do not use the minutes from your plan.
Features of Google Voice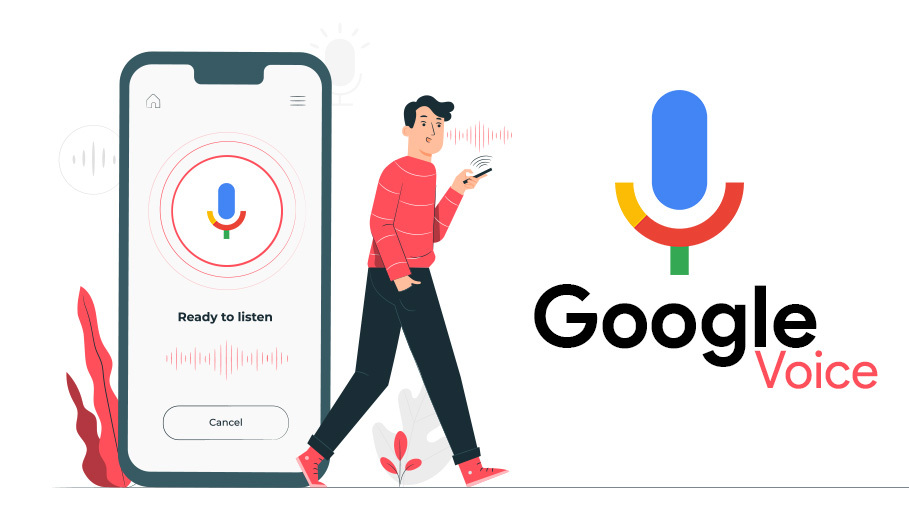 1. Automatic spam filtering and blocking unwanted numbers.
2. «Pick up silently» feature for discreet call answering.
3. Option to block all incoming calls.
4. Routing available phones so that callers from specific groups dial a designated device.
5. Calls, text messages, and voicemails are saved and archived for easy search in the history.
6. Call forwarding capabilities.
7. Voicemail transcription.
8. Custom greetings for individual callers.
9. Call recording on the server for later playback.
10. Hosting conference calls.
The application's functionality allows actions to be performed both on smartphones and PCs connected to the internet.
Registration Without a Personal Number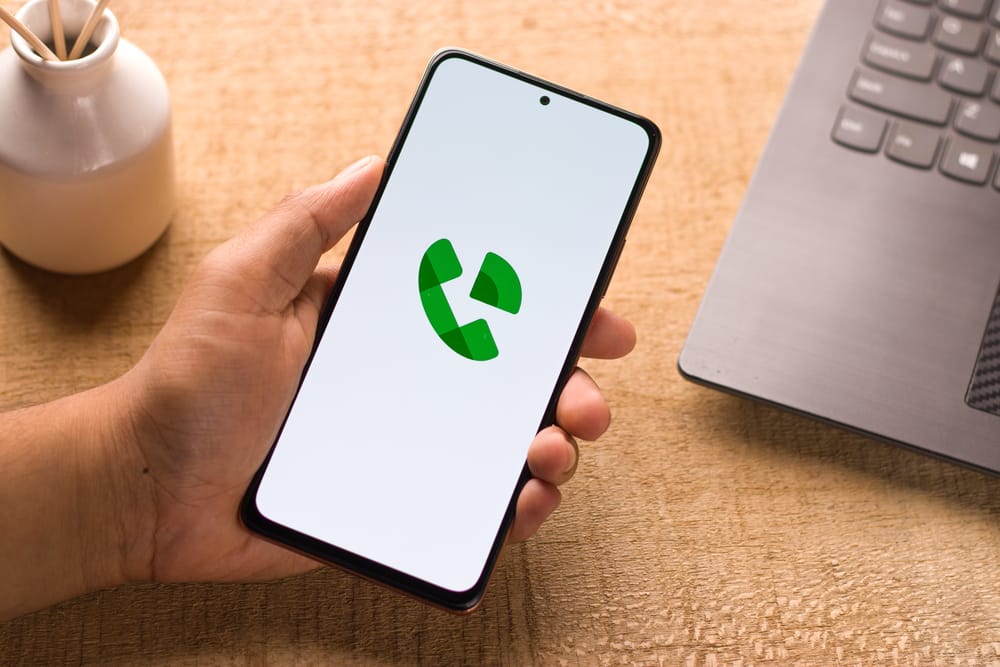 It is not necessary to provide your personal number, as the application allows adding any phone numbers. For registration, you can use a virtual number. Importantly, when purchasing a virtual number, you can choose a number from any country in the provided list. An account created using a temporary number will not differ from a profile registered on a regular number.
A virtual number is a phone number that does not require a physical SIM card. No passport details are required for purchase, and the cost of such numbers starts from a few rubles in most cases, unlike physical SIM cards. Such numbers are often bought when multiple profiles are needed on one service, for registering on dating websites, verifying messengers, participating in giveaways, or one-time promotions.
Buy a Virtual Number for Google Voice
1. Log in or register on https://smsak.org/ — only an email and password are needed.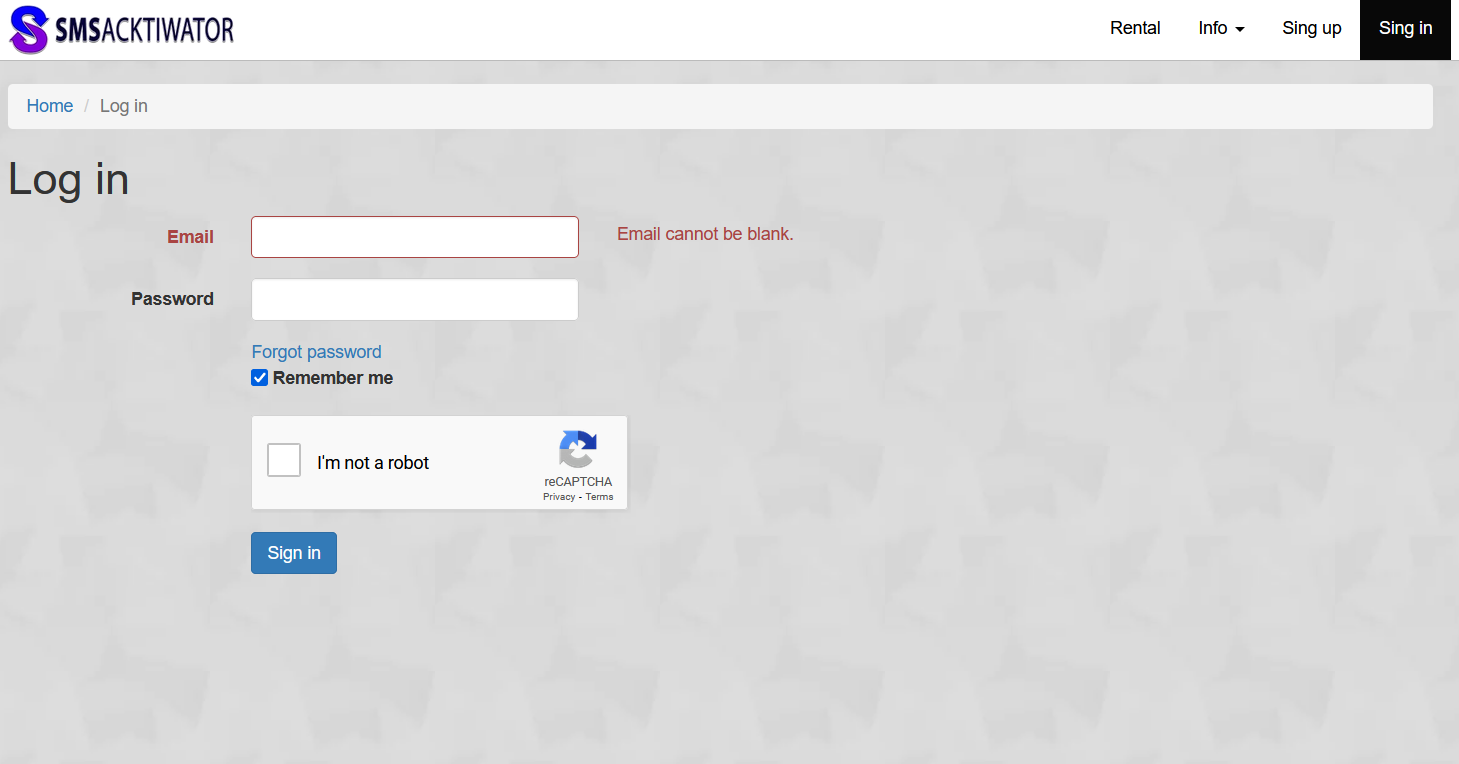 2. Click on «Add funds» and deposit the desired amount through any convenient method from the options provided.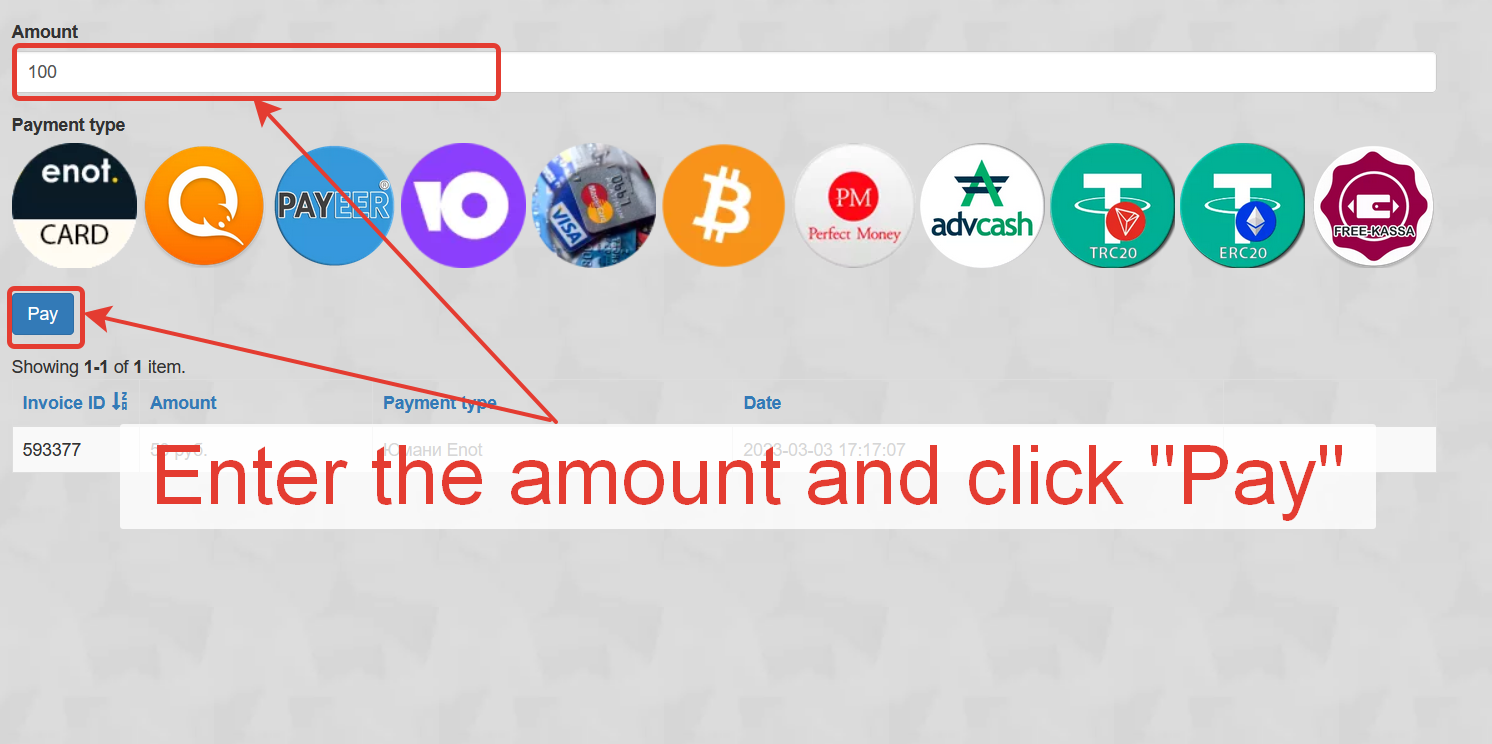 3. Choose the country and network operator from the list.
4. Find «GoogleVoice» and click «Get a Number».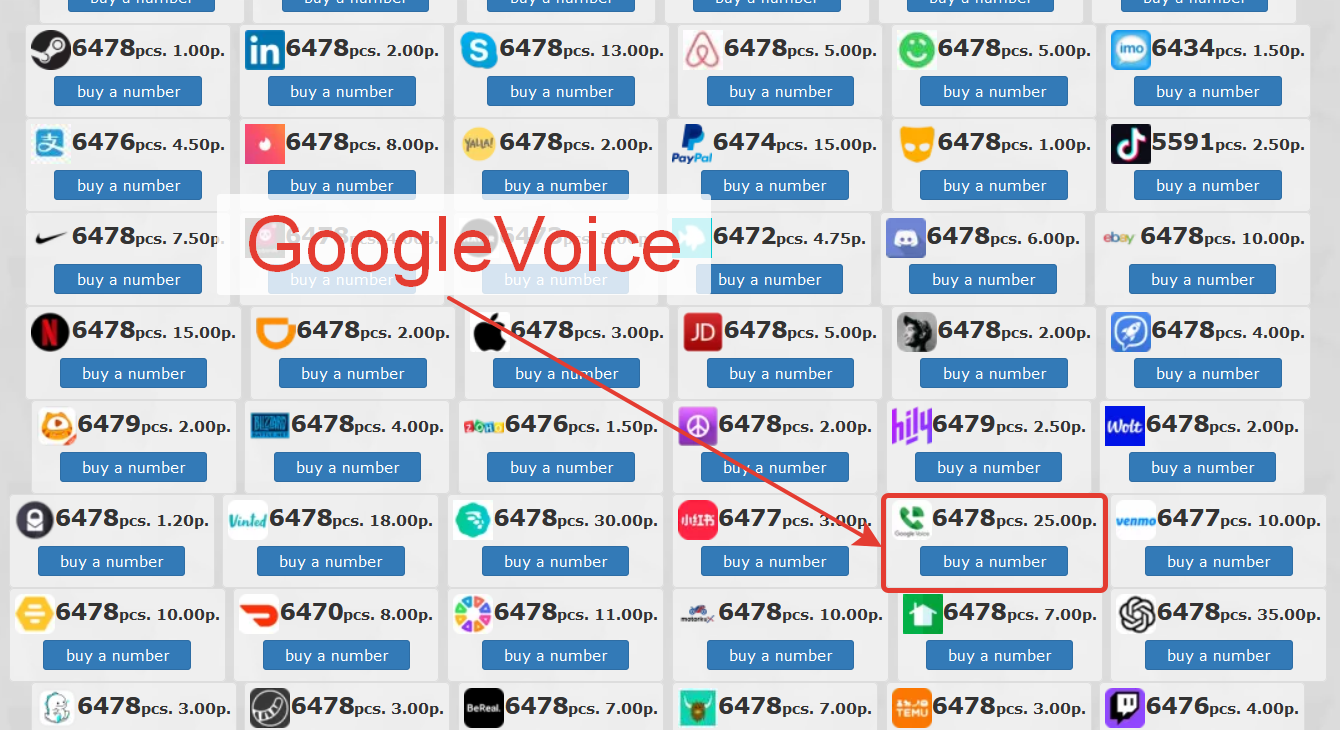 5. Once the SMS message arrives, copy it and enter it to complete the registration on the chosen service.
The received SMS message, the purchased number, the number's cost, and the remaining time for receiving SMS can be viewed in the personal account. Virtual numbers for receiving SMS are also suitable for registering on services like KRUTO (QROOTO), Amasia, BitClout, etc.
If a virtual number is needed for an extended period, the website offers numbers for rent. To do this, click on the «Rent» button on the homepage. The price of such numbers depends on the rental period and the selected country.