Metro is the largest chain of stores engaged in wholesale sales. The company offers its customers a wide range of products specifically designed for their needs at wholesale prices. There is a special offer for new customers — the store gives 3,000 bonuses as a gift for the first 3 purchases.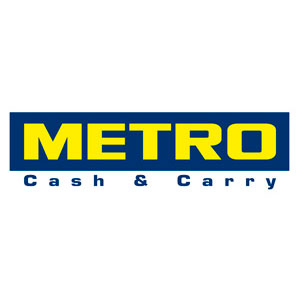 How to get 3000 bonuses in the Metro store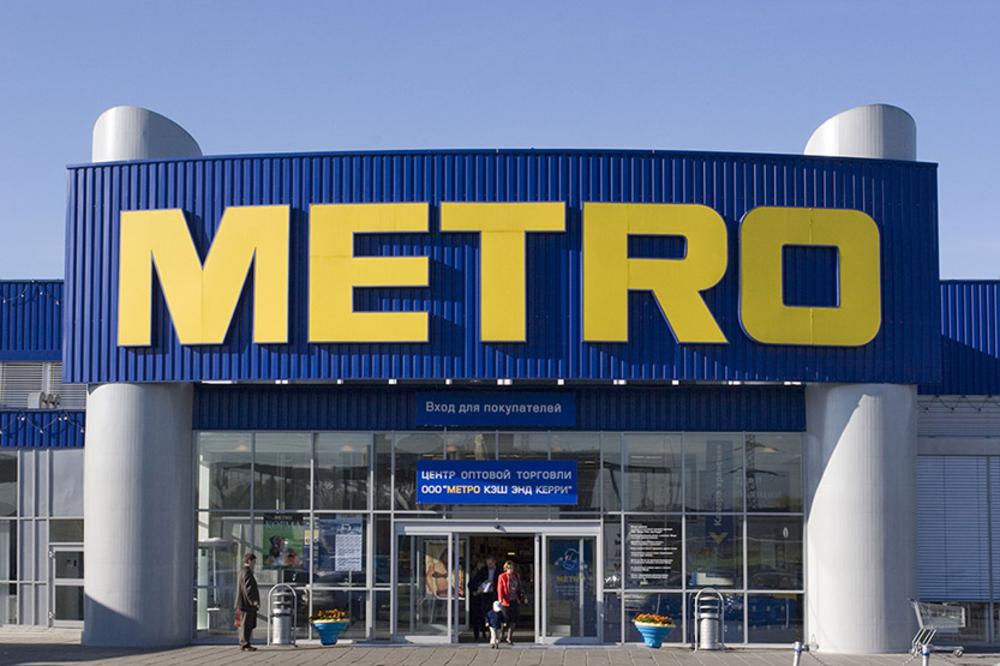 Special control offers are only for new customers who have not previously been registered as store customers. You will receive 3,000 welcome bonuses when you complete online registration. 1 bonus is equal to 1 ruble. The maximum write-off amount is up to 20% of purchases, but does not apply to alcohol and tobacco.
Bonuses can be used for the first three purchases in shopping centers using a discount in the receipt, as well as using a promotional code when placing an online order for 3 deliveries.
If you already have a Metro store card, but have not indicated your phone number and email, then you just need to fill out the form on the website or in the application. Within 24 hours there will be 500 bonuses on the card. It is necessary to accelerate consumption within 30 days, otherwise they will burn out.
Birthday Discounts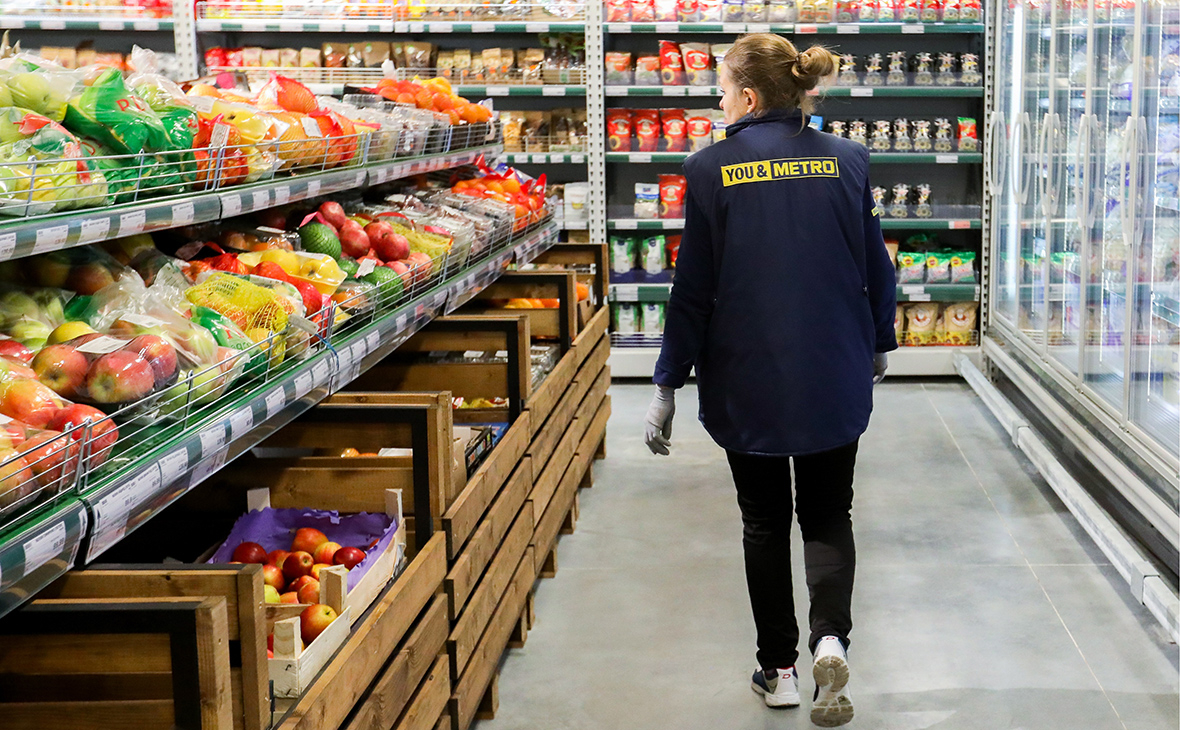 Discount applies to Metro store cardholders only. To receive a discount coupon, the cardholder must provide their email and date of birth no later than 15 days before their birthday. The coupon will be sent within 8 days before the date you specify. The period of events is individual and will be indicated in the order.
Metro card registration
Cardholders receive discounts depending on the type of business you run, so you need to purchase items at wholesale prices. With this type of promotion, bonuses accumulate on the card, so you can pay for the purchase in full or in part.
To consider making a purchase directly in a Metro store, you need to apply for a card. The card is issued only to persons over 18 years of age in the Metro application. Bonuses are an offer for cardholders. To enter the shopping center, you must check the discount card on electronic media.
Virtual phone number for registration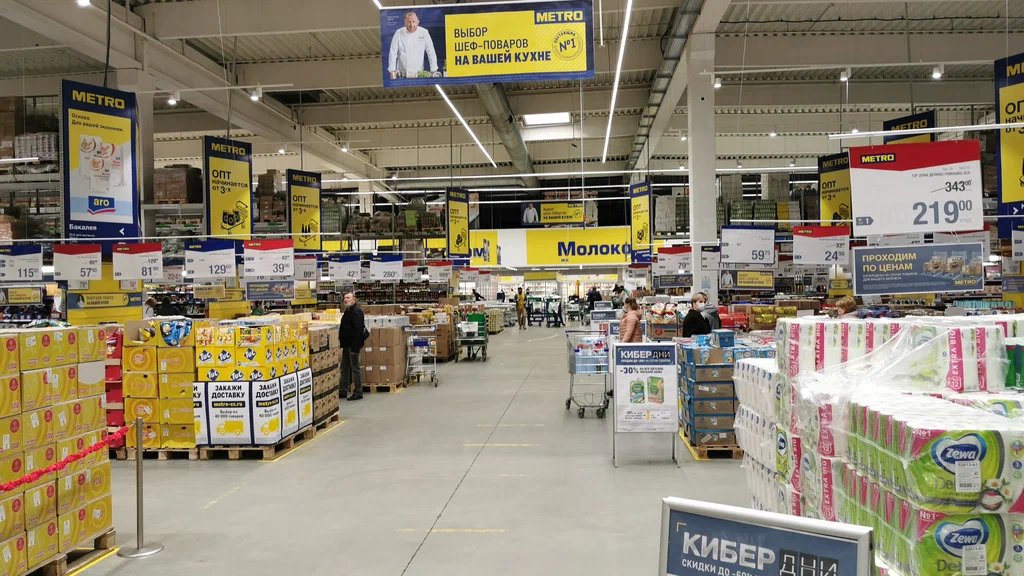 To check your registration, you must provide your last name, first name, patronymic, date of birth, mailbox delivery address, as well as the phone number to which you will receive an SMS with an activation code. If you don't want to track your personal data, or want to use a service once or just create several new accounts, offer to buy a virtual number.
A virtual number is almost the same as a regular physical SIM card, except that it costs much less and you do not need to present your passport information to purchase. The only difference is that the number is issued for a limited time. Please note that numbers are available only after authorization at https://smsak.org/.
Buy a virtual number
1. Go to https://smsak.org/ and go through a simple registration procedure - you only need your email address and enter your password, or immediately log into your personal account if you have previously registered.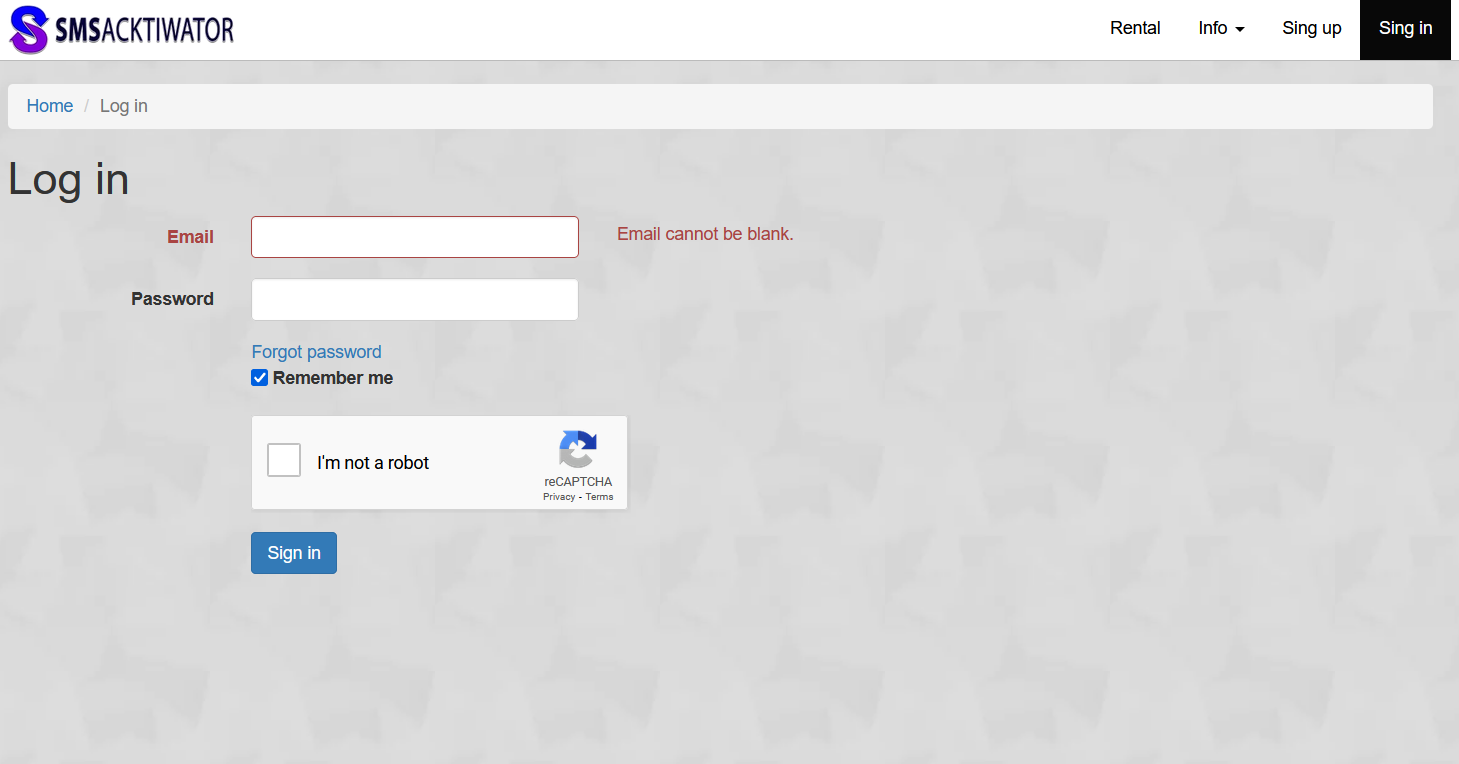 2. Next, top up your balance (click «Top up balance») in any way convenient for you.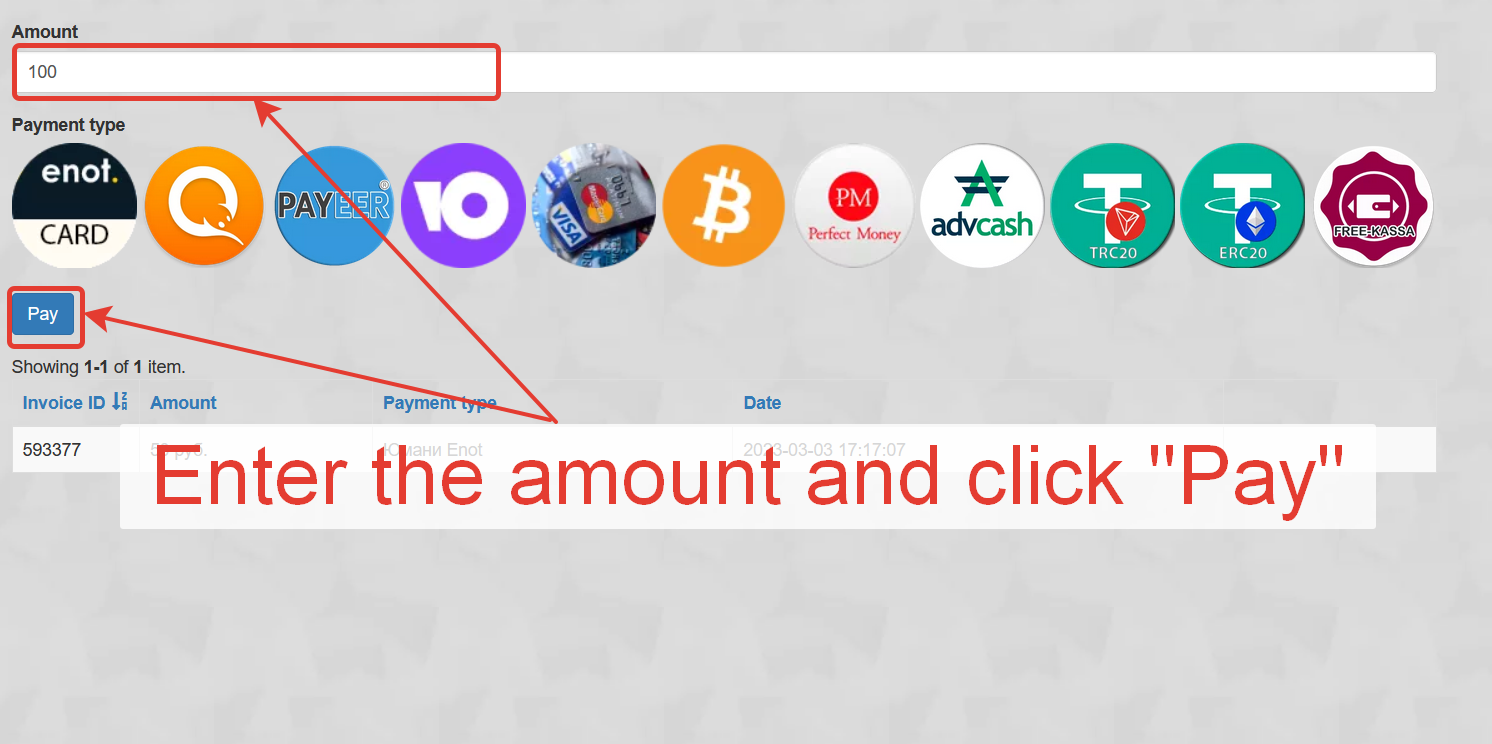 3. From the drop-down list, select the location and role of the operator.
4. Find «Metro» and click «Get a number». For convenience, you can enter your name in your personal account in the search bar on the left side.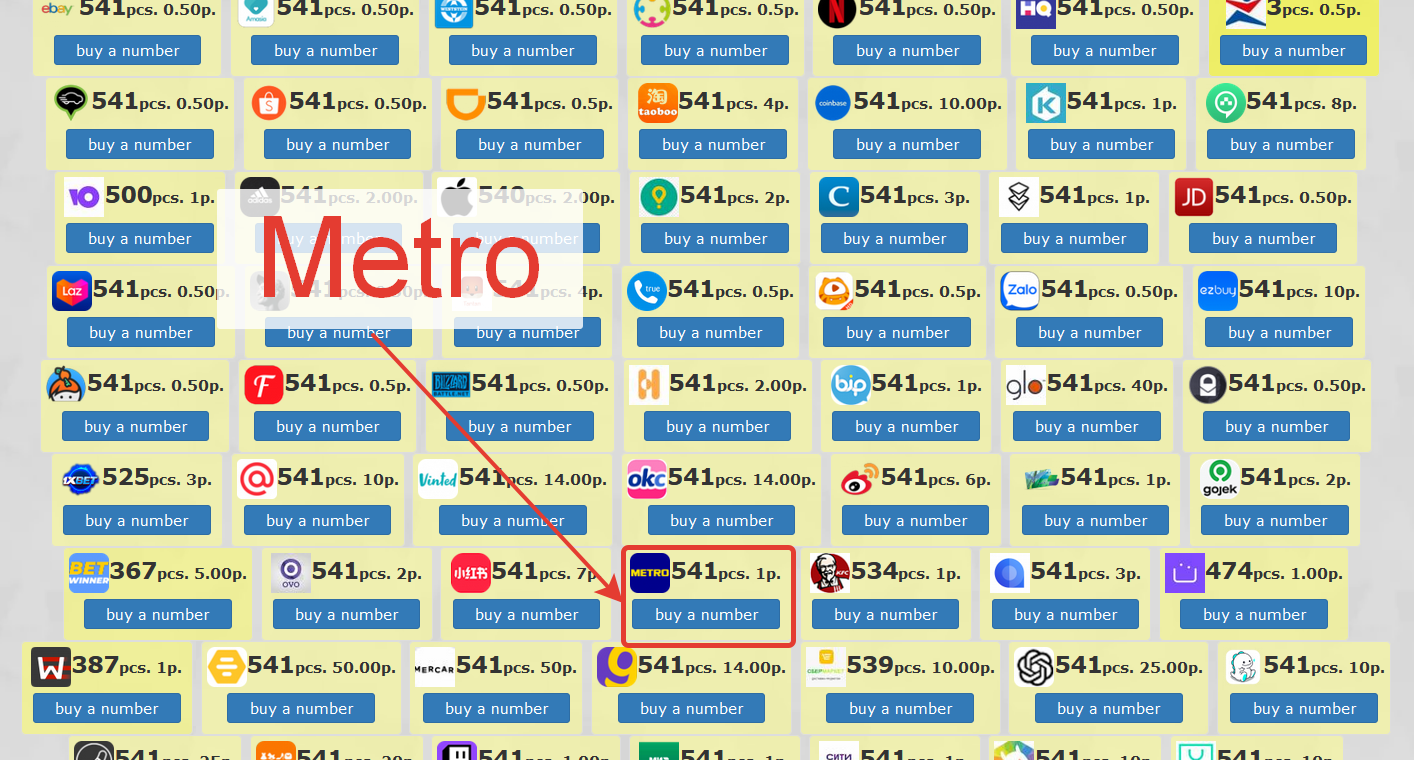 5. Enter the code from SMS to complete the registration.
On our website https://smsak.org/ you can also get virtual numbers for registering KFC, Eldorado, Lidl, as well as in various social networks, platforms, etc.