Happn is an app that uses your geolocation information to suggest potential dating matches. When you are near someone who matches your preferences, their profile appears at the top of your search list.
What sets Happn apart is its focus on real-life meetings. This distinguishes it from other similar websites and apps, creating new opportunities for dating, especially for those with active lifestyles who frequently move around the city.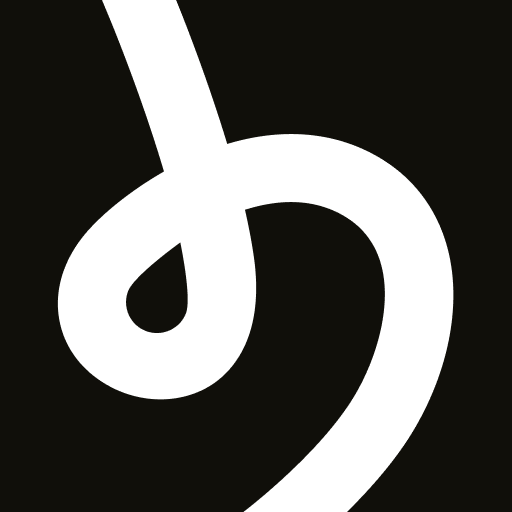 How It Works
Unlike other dating platforms where you need to fill out a detailed profile and list your interests, Happn offers a simplified approach. Simply sync your profile with Facebook, reducing the likelihood of encountering fake data. Happn forms a list of potential contacts not based on common interests, but on geographical proximity and visual attractiveness. While this approach might result in fewer matches based on interests, it significantly simplifies real-life meetings.
Happn includes features that minimize common negative aspects found in other apps. There are no spam options, unwanted contacts, or mass sending of inappropriate messages from fake accounts. Access to messaging between users is only granted with mutual interest and when they are physically close, such as working in the same area or living nearby.
Settings and Premium Profile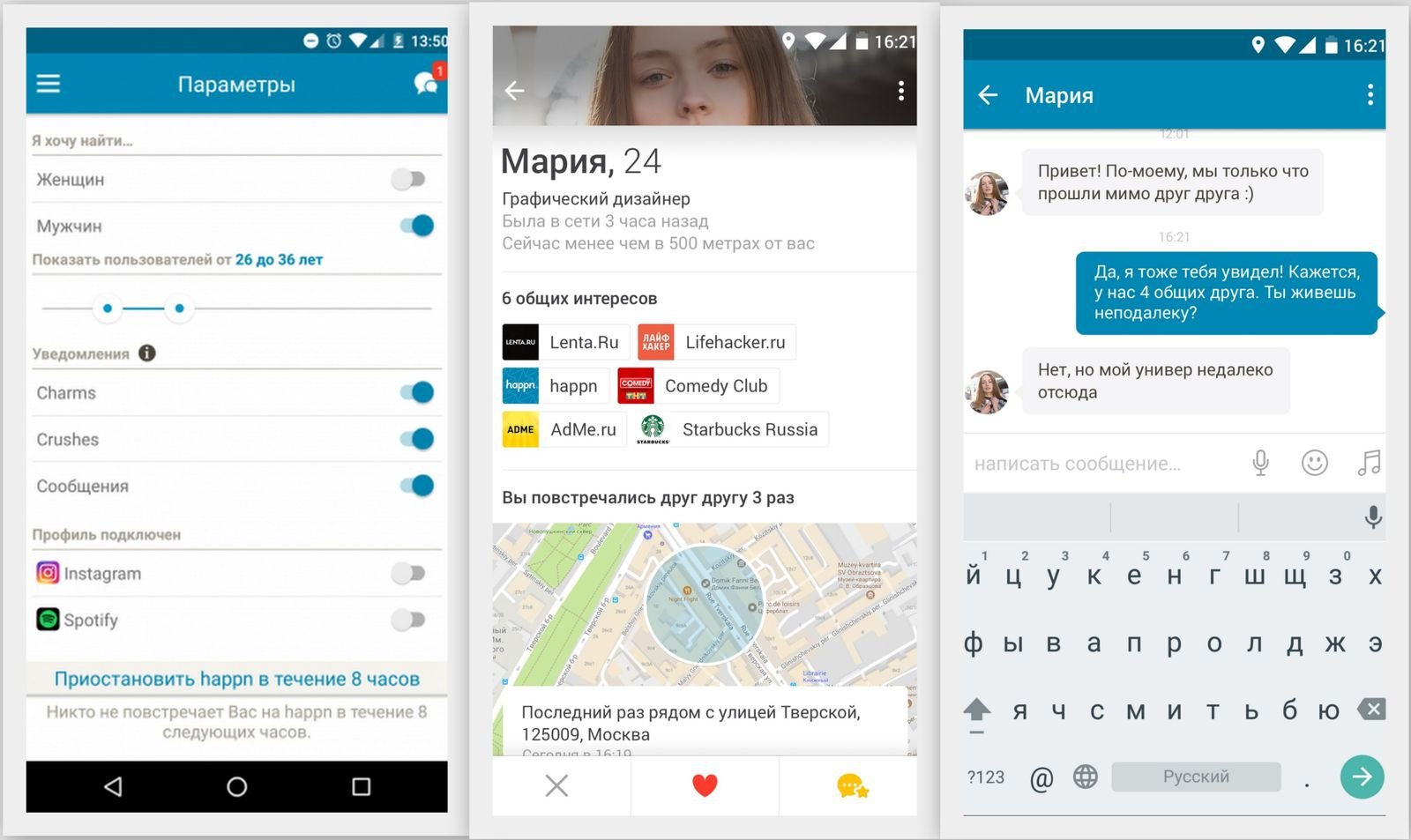 In Happn's settings, you can specify the type of people you are interested in. You can customize the app to send notifications only about men, women, or people within specific age ranges, such as 20 to 30 years old.
Upon receiving a notification about a match with someone you are interested in, you can start chatting with them. Within seconds, you can propose continuing the conversation in real life.
Happn is available for download and use for free. However, if you want to access additional features, you can subscribe to the Premium version, available for a fee. With this subscription, you can access the list of people who have shown interest in your profile. This allows you to send SuperCrush notifications to profiles you particularly like, drawing attention to yourself.
Feel Confident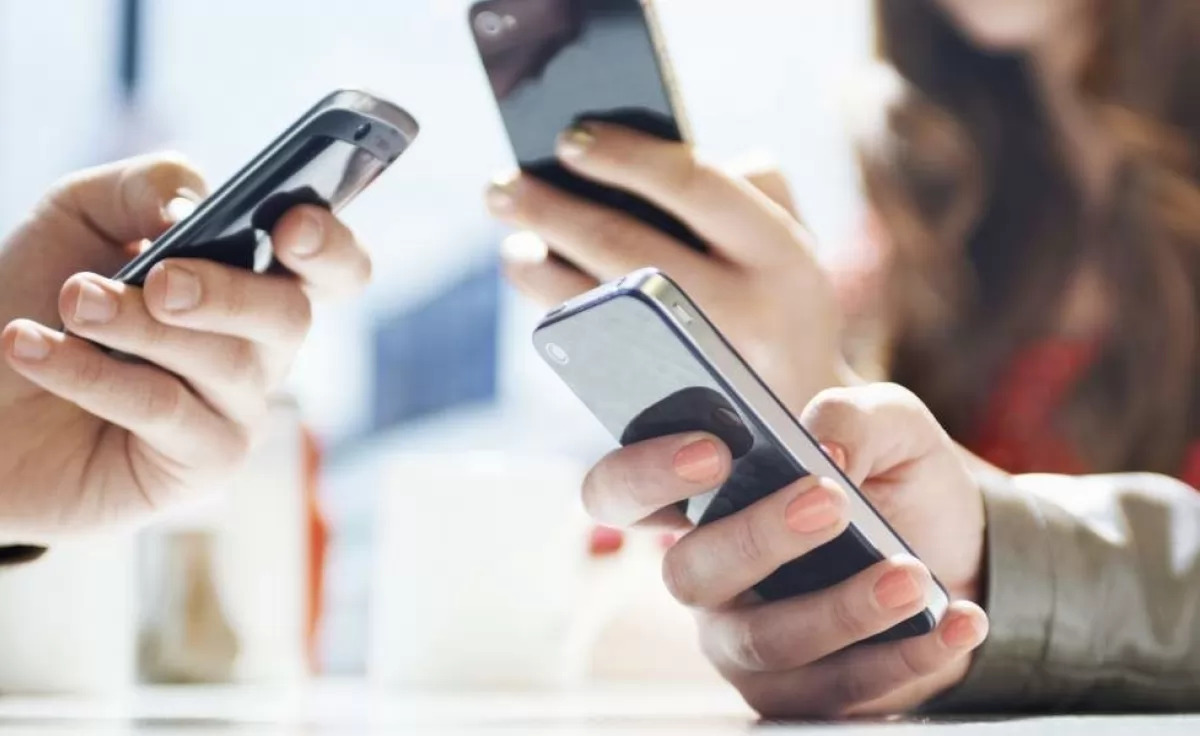 Reciprocity is the foundation of the Happn app and website: you will never receive messages from users you are not interested in. Ensuring your privacy is a top priority for us at Happn: your exact geolocation will never be visible to other participants. Only the places where you crossed paths with other users are displayed. Your geolocation remains active so Happn can show you profiles of users you've crossed paths with in real life.
Get a Virtual Number for Happn
1. Register on the website https://smsak.org/ or log in if you already have an account.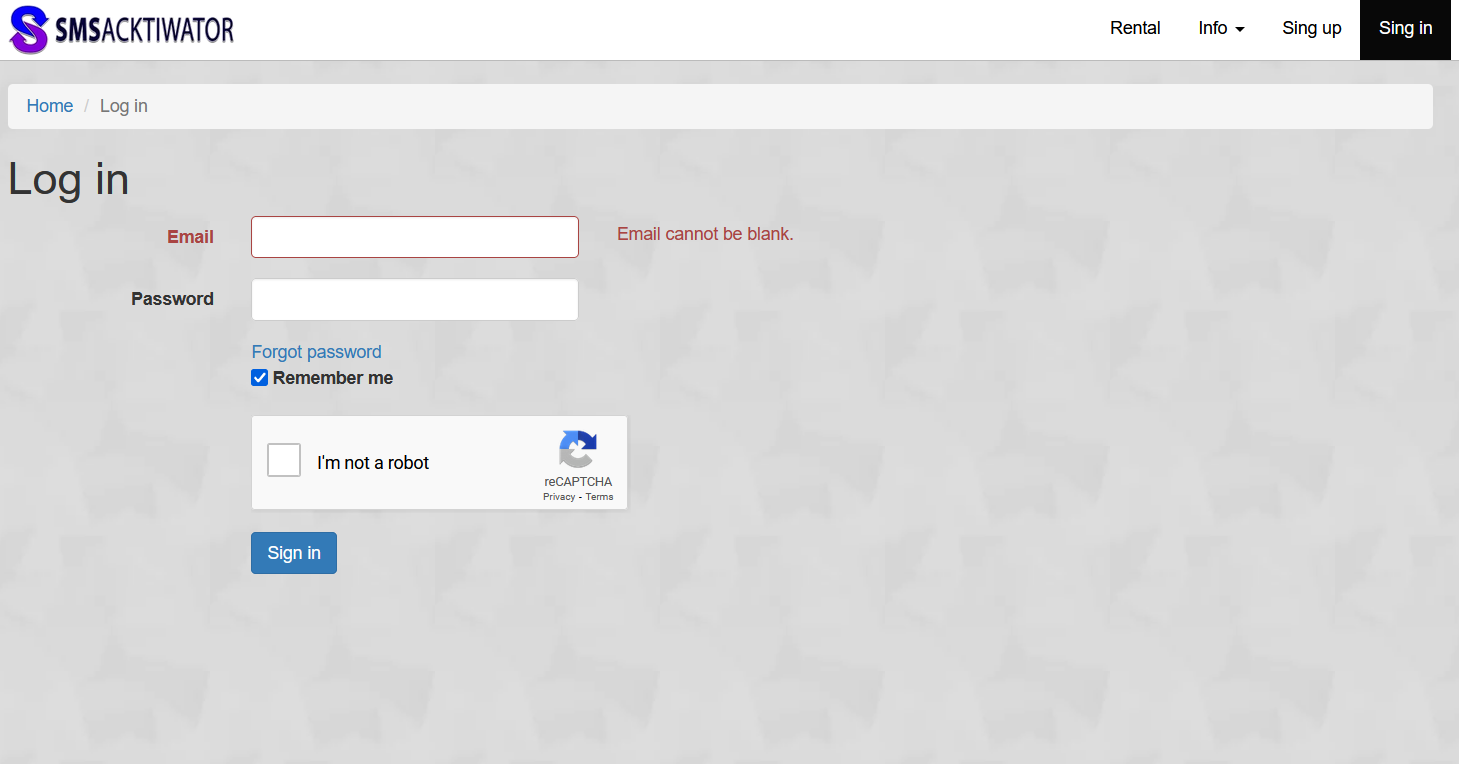 2. Top up your balance by entering the required amount and making the payment using any of the available methods on the website.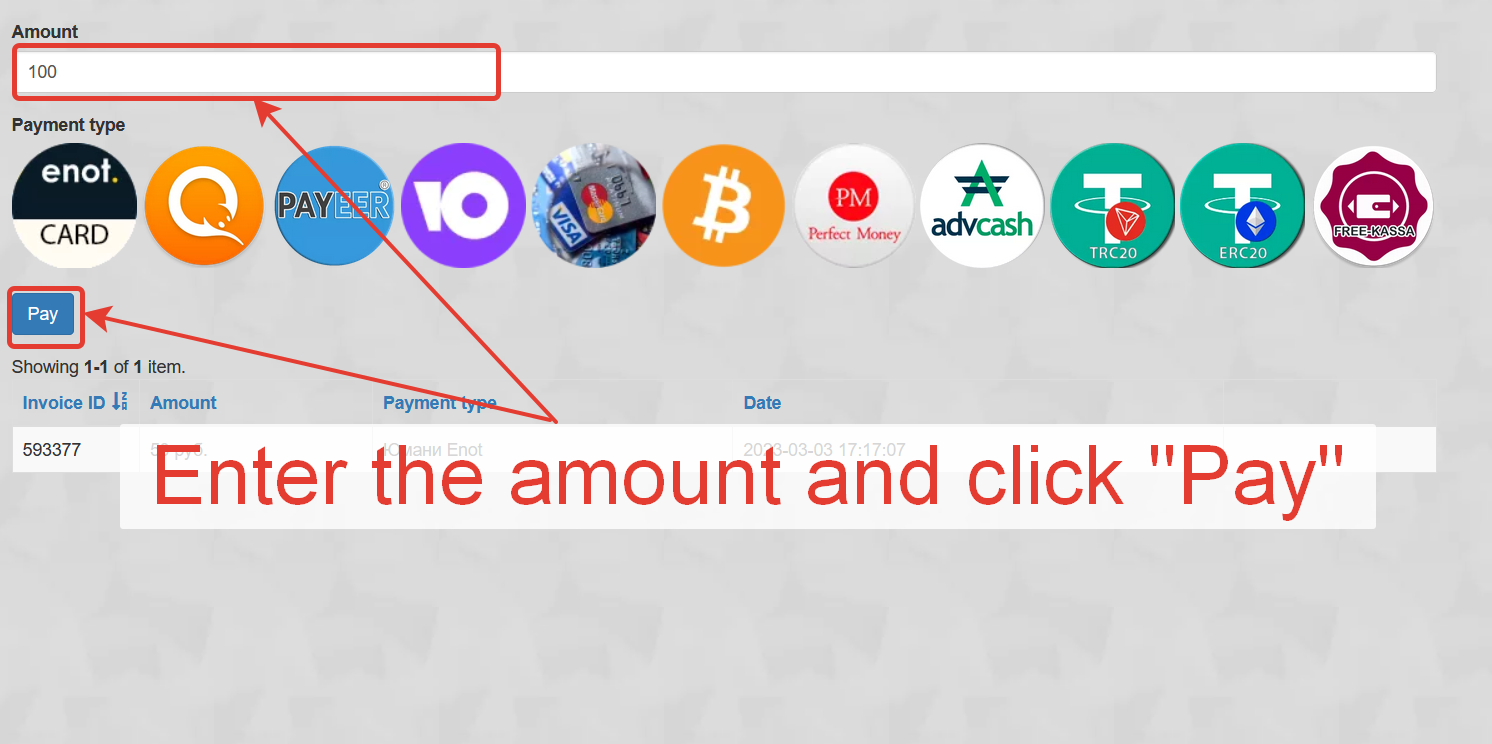 3. Choose the country and operator from the list.
4. Find «Happn» and acquire a virtual number.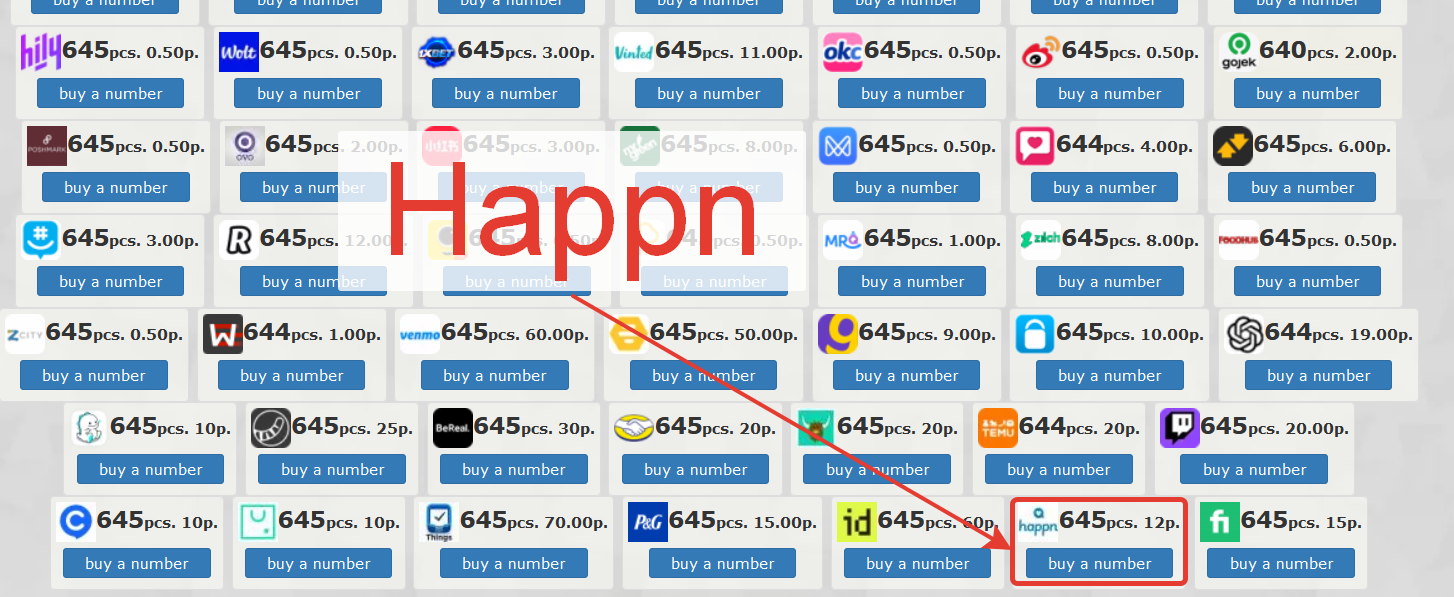 5. Copy the received SMS message.
On our website, you can also get a virtual number for receiving SMS for account registration on Facebook, Twitter, Instagram, and other services. Purchasing a temporary number will take no more than 3-5 minutes of your time, and most numbers on the website are available for just a few rubles.